Highly sensitive Pathogen Detection
Highly sensitive pathogen detection is a key element of food quality testing, but traditional culturing methods can take several days to yield results…

Highly sensitive pathogen detection is a key element of food quality testing, but traditional culturing methods can take several days to yield results.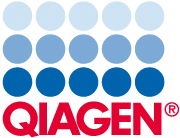 Real-time PCR takes less than 24 h from sample preparation to result. One of the most economically significant food-borne pathogens is the Gram-negative bacterium salmonella, which has recently been found in chocolate. With its high lipid and inhibitor contents, chocolate is a particularly demanding food matrix for testing.
Download this QIAGEN application note to read about a fully automated food testing solution designed to reliably identify salmonella in chocolate products.