D.D. Williamson hires Mark Larson as Strategic Account Manager
D.D. Williamson announces the hiring of Mark Larson as Strategic Account Manager with a focus on the dairy sector…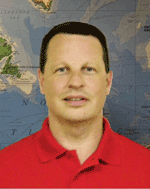 Mark Lawson, Strategic Account Manager, D.D. Williamson
D.D. Williamson announces the hiring of Mark Larson as Strategic Account Manager with a focus on the dairy sector.
"Mark is a terrific asset for the North American team," said Connie Sandusky, Director of Sales, Americas. "His food industry knowledge and nineteen years of sales management experience will add value to our customer relationships."
Known for developing new business opportunities, Larson excels at strengthening customer partnerships. He earned a B.S. in Business Finance at Miami University in Ohio and has served as a naval aviation officer in the United States Navy.