D. D. Williamson hires new Sales Manager
D.D. Williamson announces the hiring of Mark Murphy as Sales Manager in North America…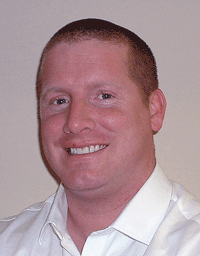 Mark Murphy, Sales Manager in North America, D.D. Williamson
D.D. Williamson announces the hiring of Mark Murphy as Sales Manager in North America.
"Mark is a terrific asset for our Global Sales Team," said Connie Sandusky, Director of Sales, Americas. "His eleven years of technical sales and management experience will add value to our customer relationships."
Murphy earned a B.S. in Paper Science and Engineering at Miami University in Ohio and a Master of Business Administration (MBA) at DeVry University's Keller Graduate School of Management.
You can meet Mark in-person this month at Booth 4429 of the IFT Food Expo in New Orleans.