Håkan Pettersson new Managing Director of MicVac
Håkan Pettersson has been appointed Managing Director of MicVac AB…
Håkan Pettersson has been appointed Managing Director of MicVac AB...
Håkan Pettersson has been appointed Managing Director of MicVac AB.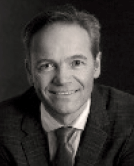 He has a comprehensive experience from several international senior management positions within the Tetra Pak Group. Håkan Pettersson will assume his new position on March 14th, 2011.
MicVac has appointed Håkan Pettersson as Managing Director of the company. Håkan Pettersson is 44 years old and has worked for Tetra Pak for the past 16 years, where he held a number of senior management positions. His most recent ones were Director of Marketing, Product Management & Environment for Tetra Pak North Europe and General Manager for Tetra Pak Sweden & Iceland, based in Stockholm. Prior to this, he held positions as Commercial Director for Turkey and General Manager for Caucasus, based in Istanbul. He has also been Business Development and Marketing Manager for Tetra Pak in the Czech & Slovak Republics. Håkan Pettersson is Swedish and has a degree in Business Administration from the University of Uppsala, Sweden.
"With his knowledge of the food and packaging business together with his international sales and marketing experience, Håkan Pettersson was an obvious choice. He will join a competent organization and a company which has proven its unique position as a solution provider of processing and packing technology for the growing chilled ready meals segment", says Anders Brännström, Chairman of the Board of MicVac.
"I am really looking forward to lead MicVac's future development with sights set on accelerated growth together with a continued focus on technology development to secure high value for all parties in the value chain. With my experience in international business, I hope that I can make a positive contribution to the already strong organization and to current and future customers," says Håkan Pettersson, new Managing Director of MicVac.