GRAS No Objection Letter for Cargill's EverSweet stevia sweetener
Posted: 2 June 2016 | Victoria White, Digital Content Producer | No comments yet
The US Food and Drug Administration (FDA) has issued a GRAS (generally recognised as safe) No Objection Letter, for Cargill's EverSweet…
The US Food and Drug Administration (FDA) has issued a GRAS (generally recognised as safe) No Objection Letter, for Cargill's next-generation sweetener, EverSweet.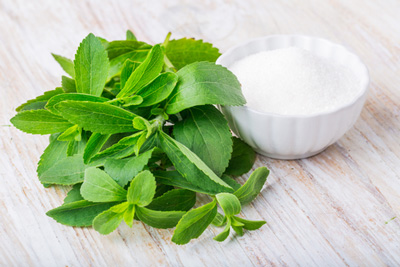 The issuance of the GRAS No Objection Letter qualifies EverSweet for use in food and beverages.
This milestone brings food and beverage companies one step closer to gaining access to a sweetener option that satisfies consumer desires for reduced calories without sacrificing great taste.
EverSweet was introduced in October 2015 and is made with the same sweetness found in the stevia leaf, Reb M and Reb D. EverSweet provides a great taste with better sweetness intensity, faster sweetness onset and improved sweetness quality – without the bitterness or off-note aftertaste common with other stevia sweeteners.
EverSweet is produced using fermentation
With many successful years of the stevia leaf sweetener business under its belt, Cargill, along with partner Evolva, can produce the stevia plant's sweetest molecules, Reb M and Reb D, through fermentation. Because the stevia plant can produce only trace amounts of these molecules, fermentation allows for a sweetener with Reb M and D to be commercially and sustainably viable and still deliver a sweetness identical to what is found in a leaf.
"We are thrilled to bring this innovation to our customers at a crucial time in history, when they are looking to deliver great tasting products with deeper sugar and calorie reductions," said Cargill vice president for health ingredients, David Henstrom. "It also affirms our leadership position in both the sweetener and stevia industries and opens the doors to customers seeking alternatives to sugar."