Vitafoods Europe breaks visitor records in its 20th year
Posted: 31 May 2016 | Victoria White, Digital Content Producer | No comments yet
Vitafoods Europe 2016 attendance reached an all-time high with a total of 17,666 visitors through its doors – an increase of 13% over last year…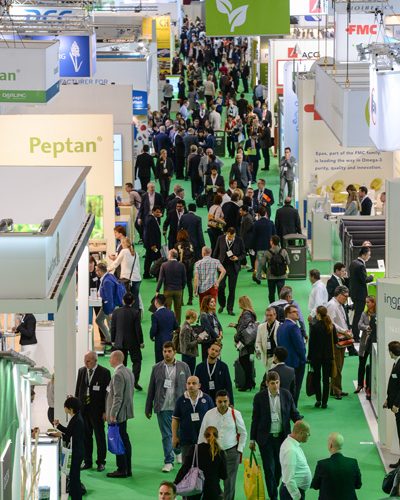 Vitafoods Europe 2016 attendance reached an all-time high with a total of 17,666 visitors through its doors – an increase of 13% over last year.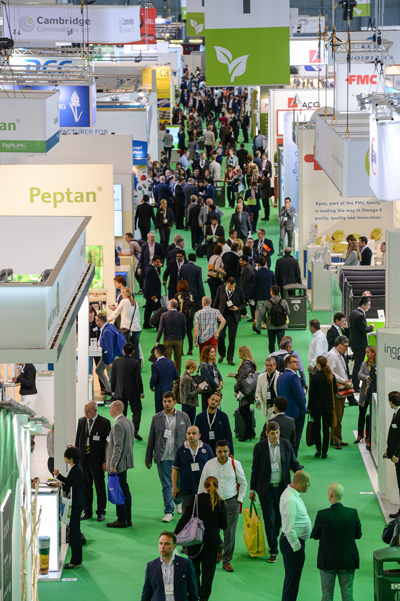 For the first time this year Vitafoods Europe took place across four halls at Palexpo, creating extra exhibition space for more stands and visitor attractions. The additional room was put to good use, with a total of 900 exhibitors taking part and a host of new and original content that brought the nutraceutical industry to life.
Vitafoods Europe's 20th anniversary event was a truly international affair with visitors hailing from 115 different countries. The show proved a huge hit with visitors, with many reporting that it had provided a superb opportunity to meet and do business with new and existing contacts across the nutrition sector.
Sofia Hoffmann De Mendonça, Business Development Manager at Allmicroalgae, was among those impressed by what she saw. "There seems to have been an increase not only in the exhibitor numbers but also in the quality of the exhibitors," she said. "It's key for me to attend because Vitafoods Europe gives you a good overview of the market trends and it's a great place to meet key suppliers and prospects, not only from Europe but also from Asia and Australia."
Maria Pujol of Bonderalia Montoil said: "It's my first time here and I'm very impressed. It's really big with a lot of different companies from many countries. It's well organised and easy to find what I'm looking for. Vitafoods Europe is the best place for our company to look for new suppliers, as we are a distributor, but also to meet with existing clients."
"Best show in terms of quality of visitors"
There was also plenty of praise for Vitafoods Europe 2016 from exhibitors. Fernando Cartagena, Global Head of Marketing at Monteloeder, said: "Vitafoods is a very interesting show to see innovations, new clinical trials, new applications and technologies for ingredients. By far this is the best show in terms of quality of visitors and number of exhibitors in Europe. If there is a place where you can meet most of your contacts in Europe it is Vitafoods – that's why we come here."
Marco Joosten, Managing Director of Sana Hemp juice, said he was delighted with the number of visitors. "The majority of the visitors to our stand have been decision makers," he explained. "We come here because Vitafoods Europe is the place to be if you want to exhibit something innovative in the health and nutrition world. We need to be here."
Golan Raz, Senior Vice President of the Health Nutrition Division at Lycored, said: "I've been participating in Vitafoods for many years and it's impressive to see how the show grows. I think the set-up this year was excellent, very easy to navigate. I heard that also from visitors. At the end of the day, that's the most important."
New attractions
Vitafoods Europe 2016 heralded a fresh approach that increased the focus of the event on the key areas that matter most to visitors. In order to offer a richer experience, the show focused on four distinct sectors, as follows:
Ingredients & Raw Materials
Finished Products
Contract Manufacturing & Private Label
Services & Equipment
Vitafoods Europe 2016 also featured a number of new and returning visitor attractions that placed the emphasis on interaction and meeting the business challenges of today. Making its debut was the Sports Nutrition Zone, where visitors could discover the latest developments in the exciting and fast-growing sports nutrition category. In the Optimal Health Testing Centre, meanwhile, exhibitors demonstrated how to identify specific health needs and deliver tailored nutrition solutions to meet them.
Also premiering at Vitafoods Europe 2016 was the Springboard Pavilion, a dedicated space for visitors to engage with start-ups and other entrepreneurs at the cutting edge of the nutrition sector. The Vitafoods LaunchPad, meanwhile, was a new feature where visitors could hear concise, bite-sized presentations from exhibitors about the latest product launches in the nutrition industry. LaunchPad products were also available to view close at hand in the Vitafoods New Products Zones.
The new attractions – and those returning from last year's Vitafoods Europe – proved to be a huge draw and feedback from visitors and exhibitors was extremely positive. Visitor Irina Starodubtseva, Business Development Manager at InVita, said: "The innovations zones and the overview of the market trends were excellent. I particularly liked the Sports Nutrition Zone. The exhibition seems to have grown and it's great that so many regions are represented. It is valuable for us to be here to search for new suppliers, keep updated on market trends and also meet with our existing suppliers."
Vitafoods Centre Stage
Another new feature, the Vitafoods Centre Stage, played host to speakers on a range of topics including sports nutrition, business growth strategies, regulatory compliance and formulating for the consumer. It was also the scene of the Vitafoods Venture Den, an exciting new competition giving nutraceutical start-ups the opportunity to pitch to investors and compete for prize package worth €75,000. In a tight contest, the winner was botanical ingredients supplier Mazza Innovation, which uses a novel extraction method called PhytoClean.
Running alongside the exhibition was the Vitafoods Europe Conference, which boasted a strong line-up of speakers from the worlds of academia, market research and industry. Delegate feedback was very positive. One attendee said: "The quality of speakers has been excellent." Another commented: "The choice of speakers was very good and the topics fitted well with what's important in the industry at the moment."
Vitafoods Europe returns to Palexpo next year from 9-11 May 2017. For more information, visit vitafoods.eu.com.