The Bertinet Bakery launches new sliced sourdough loaf range
Posted: 23 May 2016 | Victoria White, Digital Content Producer | No comments yet
The Bertinet Bakery has developed a sourdough range baked in a tin that can offer similar usage and keeping qualities but without any of the additives…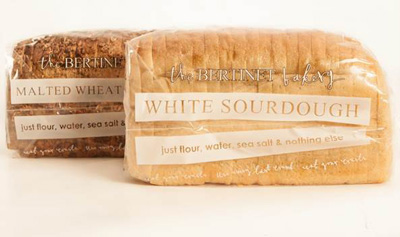 The Bertinet Bakery has launched a new sliced sourdough tin loaf range in six key Waitrose stores.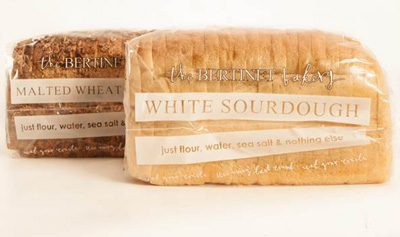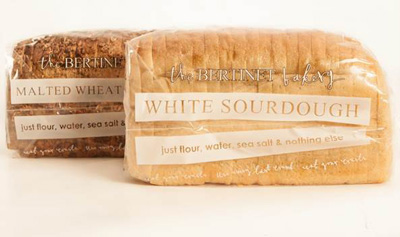 Having spotted a gap in the market for an alternative to standard sliced bread, The Bertinet Bakery has developed a sourdough range baked in a tin that can offer similar usage and keeping qualities but without any of the additives.
The new range includes both a White loaf and a darker Malted wheat loaf that has malted wheat flakes rolled into the crust.
Made using only 3 ingredients (4 in the case of the malted wheat), the range contains no additives, preservative or processing aids yet stays soft enough for a sandwich for 4 days and can be used for toast well beyond this.  
Both the white and malted wheat loaves are baked in a traditional bread tin. The Bertinet Bakery says this makes the crumb a little tighter and free from the large holes you might find in a traditional artisan loaf.  This makes it the perfect option for sandwiches and toast.
"The bread speaks for itself"
Commenting on the launch, Richard Bertinet said: "It has been incredibly exciting to be part of the artisan bread revolution taking place in the UK over the last 10 years.  But no matter how much we all love a ciabatta, focaccia or crusty sourdough boule at the weekend, the sliced loaf will always have a place, whether for kids, packed lunches or just because it fits in the toaster!  Until now it has not been possible to buy a sliced tin loaf in a supermarket which does not contain at least some additives or preservatives and I wanted to change that.  I am on a mission to make great bread available to everyone.  I'm incredibly excited about the launch of our sliced sourdough range and look forward to families across the UK enjoying it as much as mine do!"
Michelin starred chef Angela Hartnett says:  "Richard understands dough better than anyone else and that's why his bread tastes incredible. Heaven for me is a slice of Bertinet bread with some butter; it doesn't need anything else – the bread speaks for itself."
Chef Nathan Outlaw comments: "This sliced sourdough is the best sliced bread ever! Game changed for my Marmite on toast! Just flour, water and salt? I'm sure there is love in there too!"
The Bertinet Bakery sliced sourdough range has launched in Waitrose in the following locations: Bath, Westbury Park, Cheltenham, Stroud, Marlborough and Henley-On-Thames. The new sourdough range will sit on-shelf, alongside the pre-packed breads. The bread will also be sold in The Bertinet Bakery's independent retailers.