Sergio Caligara appointed Aventics' new vice president sales Europe
Posted: 13 May 2016 | Victoria White, Digital Content Producer | No comments yet
Aventics, a leading manufacturer of pneumatic components, systems, and special applications, has appointed Sergio Caligara as vice president sales Europe…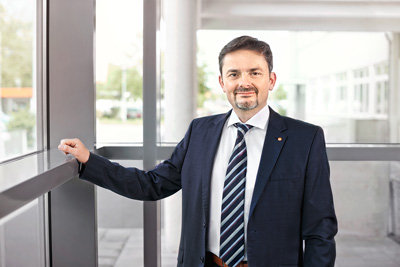 Aventics, one of the world's leading manufacturers of pneumatic components, systems, and special applications, has appointed Sergio Caligara the new vice president sales Europe.
In his new position, the Italian-born is responsible for all commercial activities of the pneumatics specialists throughout Europe with the exception of Germany. Former Director of Sales Germany Christoph Becker has also been promoted to vice president sales Germany and will remain responsible for the German market.
Commenting on the announcement, Paul Cleaver, CEO at Aventics, said: "We were able to win Sergio Caligara for the position, an excellent employee with long-standing expertise. He has comprehensive experience in sales, is familiar with the European pneumatics market, and understands the paradigms of online sales."
In the near future, Aventics plans to increase sales activities through online channels.
Most recently, Sergio Caligara was responsible for dealer support and online sales at Aventics as director distribution and online sales channel. Previously, Mr. Caligara worked as sales director for automation technology for Bosch Rexroth in Italy, in business development Europe in Germany, and in other industrial automation and laser technology companies. Mr. Caligara has technical education in industrial electronics and a master's degree in Leadership and Communication. He reports directly to CEO Paul Cleaver.
Reinforced position for the German vice president sales
Christoph Becker, responsible for sales in Germany at Aventics since 2014, has been promoted to vice president sales Germany. Germany is the largest market in Europe for Aventics and assumes a special position in the corporate structure.
The mechanical engineer also reports directly to Paul Cleaver, CEO of Aventics. Becker can look back on decades of experience in the sales of pneumatics and linear motion technology and has worked in sales in various industries at Bosch Rexroth, including in food technology, the packaging industry, and special engineering. Before joining Mannesmann Rexroth, respectively Bosch Rexroth, Christoph Becker worked for Hörbiger-Origa Pneumatik and VDV Maschinen und Schweisstechnik.
Aventics is continuing to expand its global sales network. The manufacturer of pneumatic components and systems is now represented with own sales companies in 20 countries. Since the beginning of the year, Spain and Singapore have joined the network. The expansion to new locations is an integral part of the Aventics growth strategy.