WFSI presents exciting new food & beverage concepts
Posted: 25 April 2016 | Victoria White, Digital Content Producer | No comments yet
At this year's food and beverage trade fairs in Algeria and Nigeria, WFSI is demonstrating new concepts for the beverage and confectionary sector…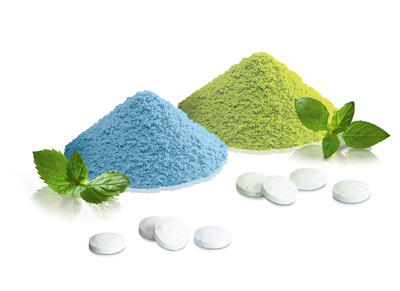 At this year's food and beverage trade fairs in Algeria and Nigeria, WILD Flavors & Specialty Ingredients (WFSI) is demonstrating new concepts for the beverage and confectionary sector, allowing manufacturers to generate further growth.
The company's ingredient specialists are presenting a series of current developments that specifically aim to position new product ideas to the African market.
A particular emphasis is placed on the still drinks market. WFSI is presenting its new duo fruits range – consisting of compositions ranging from orange-mango and kiwi-banana to lemon-mint, with a juice content of 10 to 20 percent, specifically adapted for regional popularity of full-bodied flavours. The popularity for these flavours is also covered by the juices and nectars primarily aimed at the premium segment, and available for tasting at the company's stand.
Malt is firmly established in the African market as a basis for beverages. WFSI offers a wide range of concepts with varying malt content. To meet the increasing demand for "free-from" products, the company has now added gluten-free concepts to its portfolio, including dark malt cocos-caramel.
Incorporating regional preferences into carbotanicals
With rising interest in carbonated drinks, WFSI is focused on incorporating regional preferences into products such as carbotanicals, recently developed for the African market. In this range, fruits such as citrus fruits or red fruits are combined with aromatic plants like mint or ginger. This gives rise to thirst quencher products that meet common expectations regarding fruity soft drinks, yet also exhibit surprising aromatic notes.
The company is also presenting a range of "sweet temptations", including hard caramels with either yoghurt flavours or fruit granules. In addition, WFSI has developed coloured mint granules with a refreshing effect for tablets. Manufacturers can therefore provide a cool response to the constant demand for surprising product innovations for various applications with spearmint and peppermint.
At the trade fairs in Algeria and Nigeria, WFSI experts will also be presenting examples of the company's vibrant colour solutions, Foodstuffs from Nature and Colour from Natural Sources.