McCormick acquires Botanical Food Company for $114 million
Posted: 20 April 2016 | Victoria White, Digital Content Producer | No comments yet
Botanical Food Company is a privately held company based in Australia that manufactures and sells the Gourmet Garden brand of packaged herbs…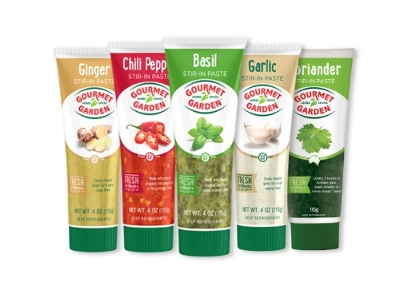 McCormick & Company has purchased 100% of the shares of Botanical Food Company.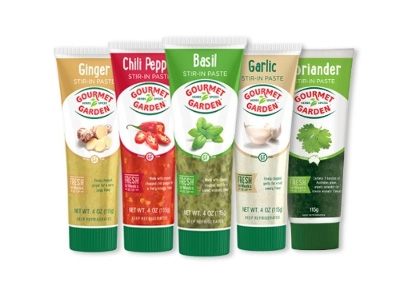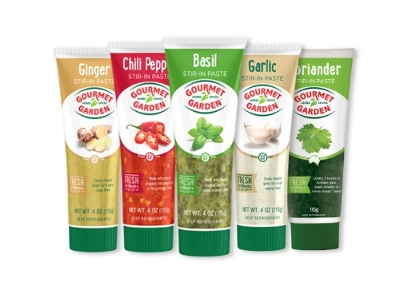 McCormick has acquired the business for a cash payment of approximately 150 million Australian dollars ($114 million US dollars), subject to certain closing adjustments. 
Botanical Food Company is a privately held company based in Australia that manufactures and sells the Gourmet Garden brand of packaged herbs. Gourmet Garden is a global market leader in chilled convenient packaged herbs. Annual sales are approximately 70 million Australian dollars and growing at a double-digit rate. McCormick says the Gourmet Garden brand complements its existing branded herb portfolio with the addition of chilled convenient herbs.  
McCormick has said it plans to drive sales of the Gourmet Garden brand by expanding global distribution and building awareness with increased brand investment. 
McCormick anticipates strong growth for the Gourmet Garden brand
Commenting on the acquisition, Lawrence E. Kurzius, President and Chief Executive Officer of McCormick, stated, "We are pleased to expand our portfolio of leading brands around the world with the addition of Gourmet Garden.  As a global market leader in chilled convenient packaged herbs, Gourmet Garden exports its products to 15 countries with the largest market being the United States. We anticipate strong growth for these products, particularly in the US and key international markets where consumers appreciate the value and accessibility of cooking with a more convenient flavouring alternative.  The Gourmet Garden brand offers a more convenient alternative to consumers who currently buy fresh herbs.  The owners and employees of Gourmet Garden have built a great business, and we look forward to working with them to achieve continued success." 
McCormick expects to work with the current management of Gourmet Garden to continue to drive double-digit sales growth for the next several years through expanded distribution, increased brand marketing and greater household penetration.  Currently, more than 90% of Gourmet Garden sales are to retail customers located in North America and Australia.