Nutrition industry set for a major innovation boom
Posted: 14 April 2016 | Victoria White, Digital Content Producer | No comments yet
This year is set to herald a major innovation boom in the nutraceutical industry, according to a survey carried out for Vitafoods Europe 2016…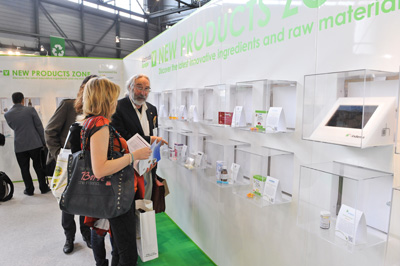 This year is set to herald a major innovation boom in the nutraceutical industry, according to a survey carried out for Vitafoods Europe 2016.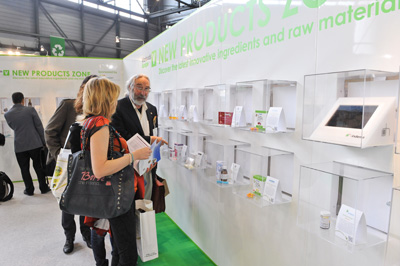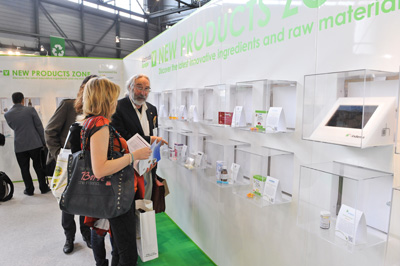 Researchers questioned exhibitors and visitors who attended Vitafoods Europe 2015 about their plans for launching new products over the coming 12 months. Among exhibitors, 92% said they would launch at least one new product, with 21% planning to introduce 10 or more and another 19% promising between 5 and 9.
Their responses reflect the fact that there will plenty of innovations to see at this year's Vitafoods Europe, showcased both on exhibitor stands and in a wide array of visitor attractions, including two New Products Zones – one for ingredients and one for finished products.
A new addition to this year's event will be the Vitafoods LaunchPad, where visitors can hear concise presentations from exhibitors about the latest product launches in the nutrition industry. There will be further opportunities to discover what's new in the industry with the Springboard Pavilion, a dedicated area for visitors to engage with start-ups and other entrepreneurs at the cutting edge of the nutrition sector.
The new Spotlights at the Tasting Bar will give visitors the chance to see, touch and taste retail-ready finished products, providing a unique insight into the latest developments. A new Packaging Innovation Centre, meanwhile, will provide an insight into advances in packaging technology, with a focus on hot topics such as design, delivery systems, convenience, labelling and sustainability.
All the new additions for 2016 will build on the many existing, successful attractions that have proved popular with visitors in previous years, including the Innovation Tours in association with NutriMarketing, which will focus on five topics: the importance of food origin, vegan food, free-from formulations, healthy snacking, and future food forms for tomorrow's consumers.
Focus on innovation in tune with business priorities
The focus on innovation at Vitafoods Europe 2016 is in tune with the business priorities of the visitors to the event. As many as 88% of the visitors to Vitafoods Europe questioned in the survey said their company intends to introduce at least one new product this year, while more than a fifth of respondents (22%) said their company would launch 10 or more new products in the next 12 months. A third said they would be launching between 5 and 9 new products.
Commenting on the upcoming event, Chris Lee, Portfolio Director for Vitafoods, said: "Vitafoods Europe 2016 will bring the whole industry together to showcase the latest and most significant new products and services in today's nutrition market. As our research shows, innovation is very high on the agendas of both the companies exhibiting and the industry professionals who will visit. That's why we've worked so hard to create such a wide range of attractions that will make it easier for visitors to find the innovations they need to help them meet the business challenges that matter most to them."
For more information about visiting and exhibiting at Vitafoods Europe 2016, visit www.vitafoods.eu.com.