Tested and Proven: Aventics Focuses on Sustainable Practices and Management
Aventics regularly submits its environmental and energy management systems to audits by independent bodies. The German Technical Inspection Association TÜV SÜD, for instance, recently recertified the environmental management system to ISO 14001 and conducted the first certification of the energy management system to ISO 50001 at the Laatzen site, officially confirming their consistent implementation. The pneumatics specialists […]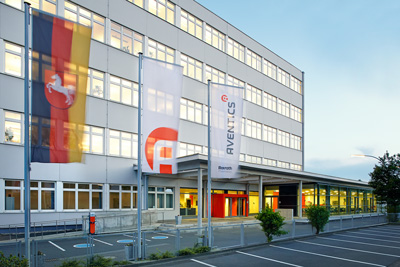 Aventics regularly submits its environmental and energy management systems to audits by independent bodies. The German Technical Inspection Association TÜV SÜD, for instance, recently recertified the environmental management system to ISO 14001 and conducted the first certification of the energy management system to ISO 50001 at the Laatzen site, officially confirming their consistent implementation.
The pneumatics specialists from Aventics have long been focusing on sustainable practices and management, as regularly confirmed by official ISO certifications. As Paul Cleaver from the Aventics Executive Management explains: "Aventics manages energy resources responsibly. Continuous improvement of energy efficiency and environmental performance are an essential part of our corporate philosophy. And this also includes raising employees' awareness of environmentally and energy-friendly practices."
Only recently, the certification body of TÜV SÜD Management Service GmbH certified the Aventics Laatzen plant to standard ISO 14001. At the end of 2015, the pneumatics specialist supplied proof of its successful implementation of the environmental management system. The plant also introduced an energy management system, which was certified to ISO 50001 by the inspectors at the same time. Aventics has thus proven its compliance with the requirements of the EU Energy Efficiency Directive (EED) before the compulsory deadline. According to the new directive, all enterprises with 250 employees and more must complete an energy audit by the end of 2016 and furnish proof of a certified energy management system to ISO 50001 or environmental management system to EMAS.
Aventics has further certifications in the pipeline. For example, the plant at Eger, Hungary, was already recertified to ISO 14001 in January 2015. In addition, the pneumatics specialist also intends to have its high quality management standards officially reconfirmed: recertification to ISO 9001 and ISO/TS 16949 is planned in 2016.
ISO 9001 is considered to be the most important international quality management standard, while ISO/TS 16949 is the foremost quality standard in the automotive industry. Aventics plants in the individual countries also hold further relevant national certificates. The Bonneville plant in France, for instance, was honored with the 'Label Mont Blanc Excellence Industries' (Level 3), an award for excellence and quality.