Nurtured Foods – the online marketplace for artisan producers
Nurtured Foods, a startup online marketplace for artisan producers and sellers to sell their products directly to customers, has launched in the UK…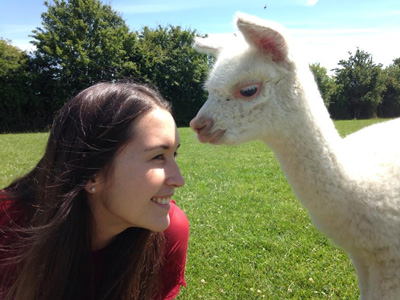 Nurtured Foods, a startup online marketplace for artisan producers and sellers to sell their products directly to customers, has launched in the UK.
The marketplace provides customers with the opportunity to discover local products, from smoked salmon from a family smoker to amazing treats like handmade chocolates and even caviar or hand dug truffles.
Just over a year ago, Libby Stratton looked to turn her hobby as a baker into a weekend business. However, Libby explained she had a surprise as by the time she had paid for a website and some local advertising she realised she needed to sell a lot of cakes just to cover costs. On top of this the time that Libby normally spent baking was now taken up with trying to update the website and manage social media.
After speaking to fellow artisans, producers and sellers at local farmers markets and country fairs, Libby realised it was a bigger issue. As she explained: "There are thousands of incredibly passionate, enthusiastic and incredibly talented people out there who are struggling to find a route to market."
With Nurtured Foods, Libby has set out to change this. Libby and her team have created a website where a seller can setup a store in 10 minutes and start selling their products immediately to customers who are as passionate about local foods as them.
A one stop shop for artisan local food
Nurtured Foods' ambition is to be the one stop shop for artisan local food. And it seems to be a success so far – in the few weeks since its launch, Nurtured Foods now has around 70 sellers from all over the UK using the marketplace. 
One of the marketplace sellers Deersbrook Farm says, "Nurtured are as passionate about local and sustainable produce as we are. Knowing the importance of eating high quality, seasonal food, direct from the farmers, they have developed a platform, which makes it easy to source fantastic local produce. We are delighted to include our native breed, grassfed beef on Nurtured."
Libby Stratton added: "Whilst I still don't get much time to spend in my kitchen, I do get to meet incredible artisans all over the UK and hopefully manage to give them a few extra hours baking, making and raising their produce and wares!"