Jürg Oleas to continue as CEO of GEA until 2019
The Supervisory Board of GEA Group have announced that they have extended the appointment as CEO and Labour Relations Director of Jürg Oleas…
The Supervisory Board of GEA Group Aktiengesellschaft have announced that they have extended the appointment as CEO and Labour Relations Director of Jürg Oleas by another 3 years until 31 December 2019.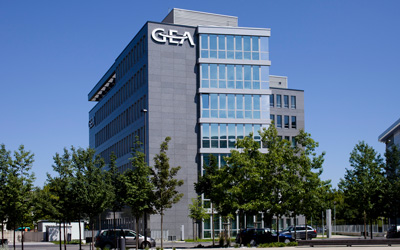 Commenting on the announcement, Dr Jürgen Heraeus, Chairman of the Supervisory Board of GEA Group Aktiengesellschaft, said: "We are very much looking forward to continue the long-time and successful cooperation with Jürg Oleas."
Jürg Oleas, a Swiss national born, was appointed CEO of GEA Group Aktiengesellschaft with effect as of 1 November 2004. Jürg Oleas has been a member of the company's Executive Board since May 2001.
GEA is one of the largest suppliers for the food processing industry and a wide range of process industries that generated consolidated revenues of approximately EUR 4.6 billion in 2015. As an international technology group, the Company focuses on process technology and components for sophisticated production processes in various end-user markets. The Group generates more than 70 percent of its revenue in the food sector that enjoys long-term sustainable growth. As of 31 December 2015, the Company employed around 17,500 people worldwide. GEA is a market and technology leader in its business areas.