Glanbia announces its 2015 results
In 2015, Glanbia's adjusted earnings were per share 79.14 cent, up 10.6% constant currency…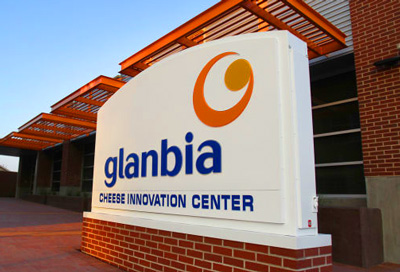 Glanbia has announced its results for the year ended 2 January 2016.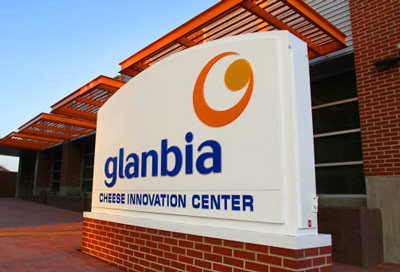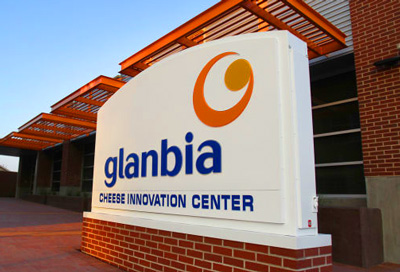 Glanbia's adjusted earnings were per share 79.14 cent, up 10.6% constant currency. EBITA in the wholly owned business was €271.0 million, up 10.5%, constant currency.
Commenting today, Siobhán Talbot, Group Managing Director, said: "I am pleased to announce the sixth consecutive year of double digit growth for Glanbia in 2015 with a 10.6% increase in adjusted earnings per share, constant currency. On a reported basis, earnings per share grew by 29.4% reflecting the translation effect of a strong US dollar.  The results demonstrate the resilience and diversification of the Glanbia model during a difficult year for dairy markets. Glanbia Performance Nutrition was the main driver of earnings growth supported by Dairy Ireland which saw a recovery in performance in 2015. The outlook for 2016 is positive and we are guiding 8% to 10% growth in adjusted earnings per share, constant currency."
Glanbia delivered a strong performance in 2015. Total Group revenue including the Group's share of Joint Ventures & Associates was €3,667.4 million (2014: €3,522.3 million), down 7.4% constant currency (up 4.1% reported). Total Group EBITA was €310.7 million (2014: €245.0 million), up 9.0% constant currency (up 26.8 % reported). Total Group EBITA margin was 8.5% (2014: 7.0%), up 130 basis points constant currency (up 150 basis points reported). Adjusted earnings per share was 79.14 cent (2014: 61.16 cent), up 10.6% constant currency (up 29.4% reported).
Glanbia's investment programme continued in 2015
Glanbia's investment programme to underpin the development of its nutrition strategy continued in 2015. Total capital expenditure investment was €123.6 million in 2015, of which €86.2 million was strategic investment in support of the organic growth potential of the business. This primarily included the commissioning of a new high-end whey production facility by Global Ingredients in Idaho and the construction of additional packing capability in the Glanbia Performance Nutrition plant in Chicago. 
In April 2015, the Group disposed of its investment in a Nigerian based company, Nutricima, to its joint venture partner PZ Cussons plc for cash consideration of £21 million (€28.5 million). The impact of this disposal on 2015 Group earnings was immaterial.
In December 2015, the Group completed the acquisition of thinkThin, LLC ("thinkThin") for a total acquisition cost of €202.4 million.  thinkThin is a leading lifestyle nutrition brand in the US operating in the rapidly expanding protein enriched nutrition bar and snacks category.
At year end the Group had a net debt position of €584.2 million compared to €510.4 million in 2014. The increase in net debt was mainly due to funding the thinkThin acquisition completed during the year and the foreign exchange impact on the translation of US dollar denominated debt to Euro at year end. This was offset by strong cash conversion with the Group delivering €281.4 million in operating cash flow during 2015, a 16.6%, constant currency improvement year on year (up 36.5% reported).  The result was a net debt to adjusted EBITDA ratio at year end 2015 of 1.75 times (2014: 1.97 times) and interest cover of 10.8 times (2014: 8.9 times). Overall, the Group's financial position remains strong with significant available headroom in banking facilities to finance future investment.
In terms of the 2016 outlook, the Group says it expects to achieve an 8% to 10% increase in adjusted earnings per share in 2016, constant currency. Glanbia Performance Nutrition is expected to be the main driver of Group performance as it continues to drive branded revenue growth from increased channel penetration and innovation. Global Ingredients is expected to grow earnings as a result of improved product mix following capital investment in 2015 and continued development of higher value nutritional systems business with customers. Dairy Ireland and Joint Ventures & Associates are expected to be broadly in line with 2015 performance.  While there are challenges in the global economic and dairy market landscape, Glanbia's market leading positions and strong execution skills will sustain growth in 2016.