Vitafoods Europe adds new interactive visitor attractions to 2016 line-up
The organisers say the new features are designed to bring the nutrition industry to life and enable visitors to experience fresh ways to meet the business challenges they face now and in the future…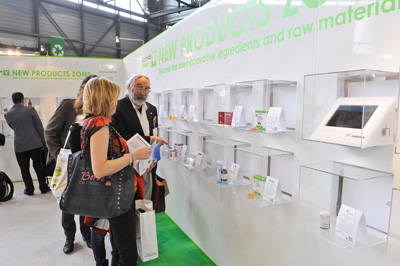 Vitafoods Europe is to introduce a host of innovative attractions that will put the emphasis on interactivity.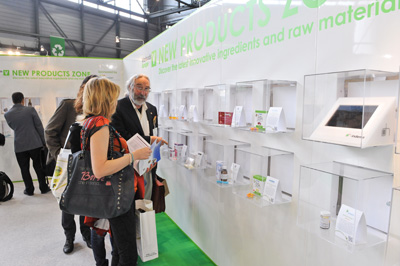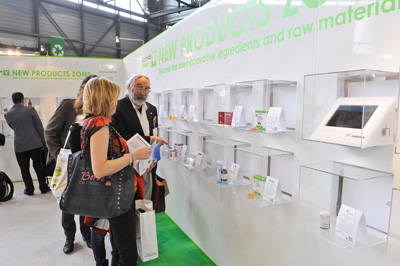 The organisers say the new features are designed to bring the nutrition industry to life and enable visitors to experience fresh ways to meet the business challenges they face now and in the future.
Attractions premiering at the event in 2016 include a Sports Nutrition Zone, where visitors can discover the very latest developments in the exciting and fast-growing sports nutrition category.
In the new Life Stage Theatre, leading independent experts will showcase specific nutrition requirements for consumers of all ages, from infant to senior. And in the Optimal Health Testing Centre exhibitors will demonstrate how it is possible to identify specific health needs and deliver tailored nutrition solutions to meet them.
Visitors can engage with start-ups at the Vitafoods Europe Springboard Pavilion
Also debuting at Vitafoods Europe is the Springboard Pavilion, which provides a dedicated space for visitors to engage with start-ups and other entrepreneurs at the cutting edge of the nutrition sector. It will offer insights into the latest ingredients, products and technologies that make it possible to tap into current and future trends.
The new Tasting Bar Spotlight will be an extension of the existing Tasting Bar. It will give exhibitors the chance to present their products to visitors while simultaneously offering them the opportunity to taste and sample them. The Vitafoods Launchpad, meanwhile, is a new feature where visitors can hear concise, bite-sized presentations from exhibitors about the latest product launches in the nutrition industry.
The new Packaging Innovation Centre will provide an insight into advances in packaging technology, with a focus on hot topics such as pack design, delivery systems, convenience, geo-adaptation, labelling and sustainability. Elsewhere, the Advice Centre will enable exhibitors and visitors to connect one-to-one and discuss specific challenges and opportunities in specialist areas such as regulation, testing, quality assurance and marketing.
Chris Lee, Vitafoods Portfolio Director at Informa Exhibitions, said: "We live in a digital age, but nothing can beat the experience of seeing the latest nutrition industry developments first-hand and up close. Vitafoods Europe 2016 will bring together more exhibitors and more interactive features than any other event to enable visitors to discover the new ideas and solutions that can help them to shape the future of their businesses."
Vitafoods Europe 2016 will take place at the Palexpo in Geneva from 10-12 May 2016.