Scelta Mushrooms wins big at the Fi Innovation Awards
Dutch company Scelta Mushrooms was announced as overall winner and winner of the 'Most Innovative Food Ingredient' at the latest Fi Innovation Awards…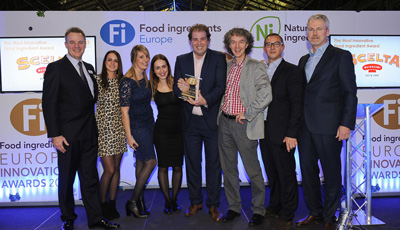 The Fi Innovation Awards take place at Food ingredients (Fi) Europe & Natural ingredients (Ni) to honour the talent and years of dedicated focus shown by the world's leading research and development teams in both big and small ingredient companies.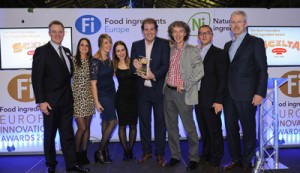 These Awards also provide a glimpse at what consumers will see on their supermarket shelves tomorrow.
The latest Fi Innovation Awards were held just last week in Paris at Fi Europe & Ni 2015. A panel of expert judges from various sectors and industry professions, including thought-leaders such as Albert Zwigers of Unilever and John Madden, Global Head of Ingredients Research at Euromonitor, critically appraised all entries and nominated the winners for each of the 10 categories.
AAK and Novozyme among the other winners at the Fi Innovation Awards
The overall winner and winner of the 'Most Innovative Food Ingredient' award was Dutch company Scelta Mushrooms, for their product Scelta Taste Accelerator.
"We are very proud to have won the biggest award in a competition with such a strong field of competitors. Through the evaluation of a jury of experts, the Fi Innovation Awards provides us with an objective platform to disclose the potential of Scelta Taste Accelerator as a powerful sodium reduction tool and natural flavour enhancer to the wider public. Winning the award gives our new product a flying start in the market," commented Jeroen Dekkers of Scelta Mushrooms.
AAK won two awards for Best Bakery Innovation and Best Confectionary Innovation while Novozymes' innovation LactoMonitor was also highlighted for signposting the direction into the future category 'Innovation in Technology', which will be introduced at the next Innovation Awards in association with Expo FoodTec.