Perten Instruments Dairy Analyzers
Perten provides instruments that help reduce production costs while maximizing quality and consistency…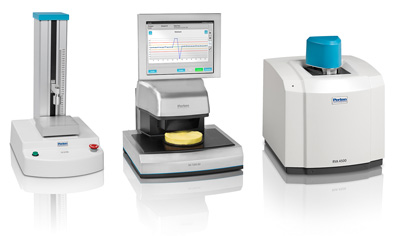 Perten provides instruments that help reduce production costs while maximizing quality and consistency.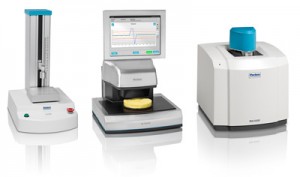 For dairy products that are versatile materials many different analyses are required dependent upon the material in question and its use. The information required falls into two general groupings:
NIR Compositional Analysis
We provide at-line and on-line NIR instruments for fast and accurate measurements such as moisture, protein, fat, lactose and others. These instruments analyze anything from cream, butter, cheese, yogurt to dairy powders.
Texture and Functionality Analyzers
The TVT texture analyzer and Rapid Visco Analyser (RVA) provide analysis capabilities for texture, sensory and other functional characteristics, and monitoring extrusion processes. Use these instruments to ensure incoming materials will process properly and to deliver a consistence product to your customers.
Test Incoming Materials
Avoid costly shut downs and cleanups. Prevent poor performing and sub-standard ingredients from entering your process through monitoring both compositional and functional properties.
Focus on Product Quality
Get closer to production targets by measuring moisture, fat and more in-line or at-line. Monitor all outgoing products to ensure specifications are met. Manage costs and improve customer satisfaction.