Edme appoints Michael Carr as sales director
Michael has said he is looking to take Edme to further heights with the exploration of new business avenues…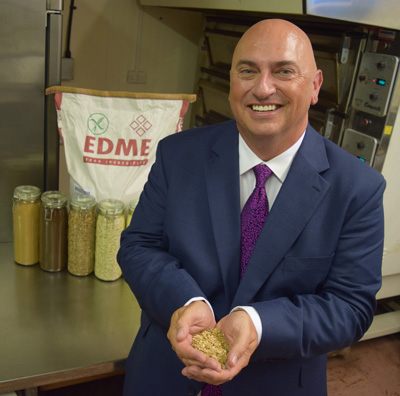 Award winning food ingredient producers, Edme, has appointed Michael Carr as their new sales director.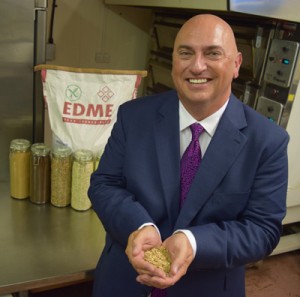 With extensive experience in the food and food ingredients markets, Michael has said he is looking to take Edme to further heights with the exploration of new business avenues.
Michael's experience includes 17 years at Kerry Group where positions he held included EMEA market director for Fine Bakery and business unit director for the Jams & Filling operations. Latterly Michael has been managing director of Oakden Consulting helping clients such as Wellness Foods and 2 Sisters Food Group.
Carr aims to raise awareness of the real value that Edme can offer
 "Edme is renowned within the bakery industry for its malted flours, flakes and kibbles, but there is so much more to the company than this," says Michael. "Over and above its traditional wholegrain products are a range of gluten-free flours – including those from seeds and pulses – sprouted grains and sprouted grain flours, and a fantastic array of mixes and concentrates.
"Some customers have been making excellent use of Edme's research and technical expertise. However, there's a further raft of food producers who don't know what's on offer – and who'd benefit massively from the team's help with development work. My aim is to make sure more companies across the food industry are aware of the real value that Edme can add to their businesses."
Managing director Peter Tichbon warmly welcomes Michael, saying: "The Edme team members are experts at product development and finding practical innovative solutions. Mike's focus on communicating these attributes to food sectors beyond bakery, as well as within the bakery markets, will be extremely valuable – and of course help grow sales. His experience in the export markets will also help drive our overseas trade."