McVitie's Digestives boosts United Biscuits' exports
United Biscuits has announced a 50% jump in its total exports from the UK over the past three years, boosted by sales of McVitie's Digestives…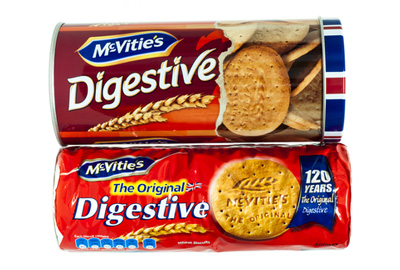 United Biscuits has announced a 50% jump in its total exports from the UK over the past three years.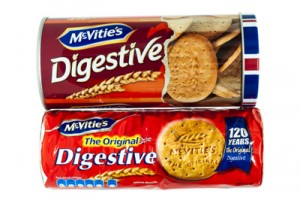 The company has said it anticipates a further 50% rise by 2020.
Britain is the central export hub for the United Biscuits business globally, with some 60,000 tonnes of product to be shipped from the UK across 2015, worth a total of £250m in retail sales for the year. Two thirds of this comprised United Biscuits' iconic McVitie's Digestives range, with the brand experiencing a worldwide boom in popularity. Exports for the original McVitie's Digestive alone have increased by 20% year-on-year in 2015.
United Biscuits' exports from UK reach over 100 countries worldwide, with a core focus on four key regions: Africa, the Middle East, India and China.
United Biscuits has invested significantly in its UK operations over the past two years, supporting its capability to deliver and expand its portfolio in a range of markets overseas. This includes significant investment in the company's Harlesden facility in West London, the biggest biscuit factory in Europe, which currently produces about a sixth of its output specifically for export. A further £15m of planned investment in 2016 which will help improve the site's capacity and boost its export potential further.
McVitie's Digestives a 'truly global product'
Jeff van der Eems, CEO of United Biscuits, commented: "At United Biscuits we have established a strong track record of success in finding consumers worldwide who love our iconic McVitie's British biscuits. Whether through exporting or manufacturing locally, our international development model is central to UB's strategy for growth and will involve continued investment in our UK sites.
"We have focused in particular on making McVitie's Digestives a truly global product. This wonderful British biscuit is appreciated worldwide. Finding appropriate ways to introduce McVitie's to consumers on all continents has helped our exports boom and will continue to drive investment in Harlesden and our other UK sites. This is a major reason for our success and the booming export figures for McVitie's this year, and we are investing in our capacity to continue feeding the global demand for our biscuits and baked snacks."