Yoghurt lolly Yollies win Highly Commended at UK Packaging Awards
Judges presented Kerry Foods Yollies and Amcor's pod with a Highly Commended award in the prestigious Best Packaging of a New Product category…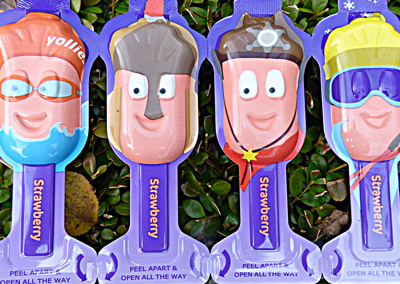 It's not every day such an innovative product as Kerry Foods Yollies comes to market.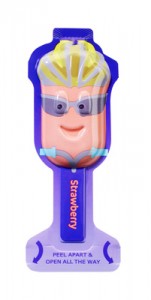 Yollies is a yoghurt on a stick designed for children's lunchboxes.  It is a really fun way to enjoy the healthy goodness of yoghurt. The yoghurt stick provides kids with a source of calcium and vitamin D, while unlocking a whole new sales opportunity for retailers. Each lolly contains no artificial colours or flavours.
Yollies has a stay-fresh pod shape
So when Kerry Foods looked for the right packaging solution to accompany this product innovation, they chose Amcor. Amcor is the market leader and the world's largest supplier of flexible packaging. Amcor's easy peel and release film technology allows Yollies to come out of the pod and for children to eat them without making a mess. The stay-fresh pod shape is very distinctive helping to build a Yollies' brand personality as the laminate is transformed to form the Yollies' shape.  Each protective pod features a cool character while the collectable Yollies sticks will encourage collectability and repeat purchase.
"Thanks to Amcor's proprietary film knowledge and ability to partner with Kerry Foods and our designer, the pod solution met all of our objectives and has contributed to the success of Yollies" said Colette Sheehan, Dairy Packaging Manager on Yollies for Kerry Foods.
And the judges at this year's UK Packaging Awards certainly agreed – they presented Kerry Foods Yollies and Amcor's pod with a Highly Commended award in the prestigious Best Packaging of a New Product category.