Bread and bakery products market continues to expand
The bread and bakery products market continued to expand in 2014, rising in value by 2.1%, according to market intelligence provider Key Note…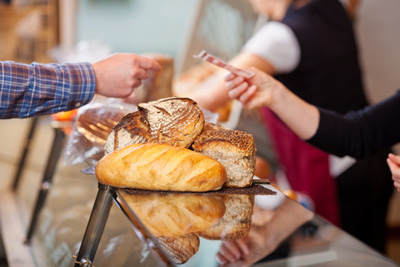 The bread and bakery products market continued to expand in 2014, rising in value by 2.1%, according to market intelligence provider Key Note.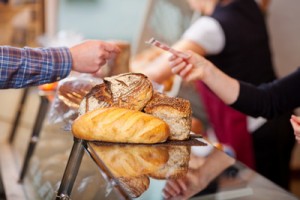 The company's latest Market Update, Bread & Bakery Products 2015, notes that growth has been driven by the ongoing surge in demand for free-from ranges and speciality breads and the impact of inflation on retail prices, but this upward trend disguises the significant issue gripping the industry — the continuing decline in overall bread consumption.
 
Key Note says the bread and bakery products market is incredibly resilient, having seen its value expand year-on-year despite notably declining volume sales. Amid intense market competition, the industry is growing ever more dynamic. The continued fluctuation of consumer demand necessitates marker leaders embracing innovation and new product development as the primary means of evolution and prosperity in this industry. The consumption of bread, in particular, has experienced a major sea change over the past decade. The past year has seen supermarket shelves and bakery windows adapt, as the past dominance of traditional loaves continues to fade with heightening demand for artisan products and more extensive diversification in the marketplace in line with gathering requests for variety and an increasingly adventurous consumer base.
Bread and bakery products market expected to grow 6% by 2019
 
Bread and bakery products, more broadly, remain a popular and convenient mealtime solution for many Britons, driven by their cheap, highly efficient and multipurpose nature. However, market forces have seen these products increasingly advance from a staple of every household and an accompaniment to every meal to a luxury good, a treat to be valued on its own merit. These changes are a manifestation of two key drivers in the industry: health and quality. The prioritisation of health and nutrition in consumers' choices is demonstrated by the emerging market for gluten-free and free-from ranges, which continue to flourish. Demand for quality has seen growth in premium ingredient-focused products give rise to more advanced and diverse recipes, which is further consolidated by the increasingly pervasive effects of globalisation.
 
Key Note expects these drivers to remain prevalent in the market, while the convenience phenomenon engrossing the UK food market is expected to seep into and increasingly influence the bread and bakery products market over the next year. Emphasis is expected to turn to on-the-go ranges, with simple and quick fixes becoming ever more prioritised, especially among young professionals. These drivers will contribute to further value growth; however, this will be limited by the context of the continued decline in bread consumption. Overall therefore, Bread & Bakery Products 2015 forecasts value growth in the market of just below 6% between 2015 and 2019.