KIND reducing added sugar across its Fruit & Nut bars
Starting in late spring, select KIND Fruit & Nut bars like Apple Cinnamon & Pecan and Almonds & Apricots in Yogurt, will contain between 15 and 50 percent less added sugar…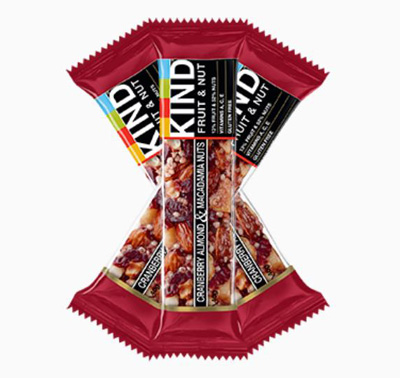 KIND has announced that it is reducing added sugar across its original Fruit & Nut bar portfolio.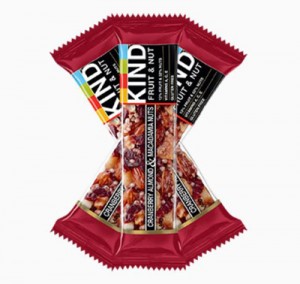 KIND says that this is part of its brand promise to offer wholesome and tasty snack choices.
Starting in late spring, select KIND Fruit & Nut bars like Apple Cinnamon & Pecan and Almonds & Apricots in Yogurt, will contain between 15 and 50 percent less added sugar, compared to the prior recipes. The recipe update will be made to seven flavours across KIND's Fruit & Nut Bar portfolio.
This reduction was accomplished by identifying ways to lower sugar without compromising taste, such as swapping sweetened fruit with unsweetened fruit and reducing added sugar in certain ingredients like yogurt coatings. The result allows the flavour from the fruit, such as apricot and apple, and the nuts to take centre stage. Like all KIND snacks, Fruit & Nut Bars contain no artificial sweeteners and no added sugar alcohols.
More than a recipe update
"At KIND we're constantly challenging ourselves to do better. Last year our team revisited the line that started it all for KIND, our Fruit & Nut Bars, looking for ways to keep improving on a snack that was already packed with wholesome, delicious ingredients," said KIND CEO and Founder Daniel Lubetzky. "I'm so proud of our team. For us, this is much more than a recipe update, it's about honouring our history and continuing to fulfil our brand promise of making snacks that are both nutritious and great-tasting."
Lowering the added sugar in KIND Fruit & Nut Bars is the latest in KIND's ongoing effort to create snacks that are both wholesome and delicious. In 2012, KIND introduced the best-selling line KIND Nuts & Spices, whole nut snack bars that have 5g of sugar or less, which is 50 % less sugar per bar compared to the average nutrition bar. And in 2014, the company expanded its line of KIND Healthy Grains Clusters, adding two options with 6g of sugar or less.
KIND is also taking an active voice in public policy by helping to advance better practices within the food industry to improve public health.  This includes supporting a proposal from the US Food and Drug Administration to include added sugars on the Nutrition Facts Panel, so that it will be easier for people to understand the amount of added sugar in the foods that they eat.