Acoura appoints three strategic advisers to its board
Three of the most respected experts in the UK food and drink industry have joined Acoura in an effort to improve food safety services for its customer base…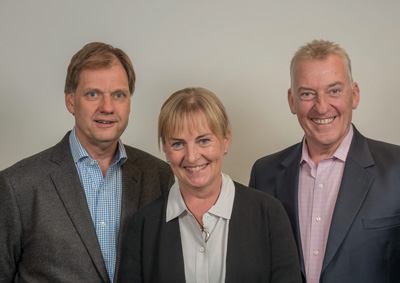 Three of the most respected experts in the UK food and drink industry have joined ambitious risk services group Acoura in an effort to improve food safety services for its growing customer base.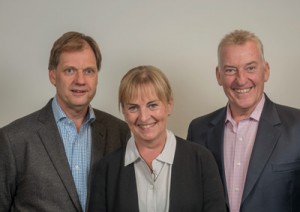 Professor Lisa Ackerley, David Gregory and Ton Christiaanse have been appointed as strategic advisers to the board of the fast-growing food sector compliance business.
Acoura has over 20 years' experience of working with food businesses across the supply chain. Specialising in food safety advice, training, traceability services and specialist audits, it counts the likes of JD Wetherspoon, La Tasca, Gordon Ramsay, 2 Sisters Food Group and Marine Harvest as some of its customers. The group is also responsible for all assessments for Quality Meat Scotland and works to provide a range of safety and provenance services to over 1,200  food processors and 25,000  farms in the UK. In addition its marine division works globally to certify around 40% of the world's sustainably caught fish.
Professor Ackerley is widely known as 'The Hygiene Doctor', and regularly appears on TV and radio offering expert opinion on consumer health matters and food safety issues. A Chartered Environmental Health Practitioner, she is also a Visiting Professor of Environmental Health at Salford University, Specialist Food Safety Adviser at the Royal Society of Public Health, and was presented with "The most Significant Contribution to Food Safety Award" from the Society of Food Hygiene Technology in 2011.
David Gregory makes the move as he prepares to step down as chair of the food assurance scheme Red Tractor at the end of November after six years in office. A visiting professor at the University of Reading Centre for Food Security, a member of the industrial advisory board of the Roslin Institute and a Fellow of the Institute of Food Science and Technology, Gregory spent 26 years working for Marks & Spencer from where he retired as Technical Director in 2009.
Ton Christiaanse brings with him 25 years of international expertise from his time spent working at board level with global food and drink and FMCG organisations such as Vion, Sara Lee, Chiquita and Unilever.
Appointments mark another stage in Acoura's development
Group Chair Paul Egan believes the expertise provided by the addition of the three new Special Advisers will help to provide Acoura's clients with the high-level expert advice and analysis: "Issues such as sustainability, traceability, food fraud and supply chain management have never been more important, and we are seeing a huge growth in demand not just for auditing and certification but new solutions that make managing food production safer, more transparent and effective.
"We are focussed on helping to do that and by bringing in David, Lisa and Ton we have added some of the most experienced operators in the food and drink sector to our team, they will in turn be able to pass their knowledge and insight on to our clients across the supply chain.
"It marks another stage in Acoura's development as a key player in a vital industry and their guidance will underpin the growth strategy for the company in the years ahead."