Micvac increases its European salesforce
In order to assure the right service and competence in the local market, Micvac has established an office in France to serve the market in the best way…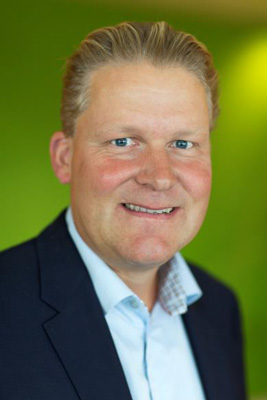 "There is an important market for ready meals in France", says Christina Frohm Kramer, Regional Sales & Marketing Director.
Christina Frohm Karmer continues: "Meals prepared with the Micvac method offers a great taste, freshness and a lot of nutrition. They don't need any additives to ensure a safe and longer shelf life which will reduce waste all the way through the production and distribution chain."
In order to assure the right service and competence in the market, Micvac has established a local office to serve the market in the best way. "We are very pleased to appoint Christian Benedict as Country Manager for France. He has both the right experience and personality to ensure a successful partnership with future customers in France", says Håkan Pettersson, Managing Director of Micvac.
"I am very excited to continue the implementation of the Micvac business in the French market", says Christian Benedict. "We know the consumers like the quality of the meals, and they also appreciate the convenience they bring, such as the whistle. It tells you exactly when the meal is ready to eat!"
 Christian has a strong background from the equipment and packaging area within food applications. He is well prepared to become a valuable partner for his customers together with the Micvac team.
 "If you're interested in meeting with Christian and myself, we will be present at the Innovation days organised by Cfia Lyon 17th to 19thNovember", says Christina Frohm Kramer.
Micvac is also looking for a Country Manager for Germany in order to strenghen its presence in this market as well.
If you want to get into contact with Christian Benedict, or to get more information about Micvac, please visit www.micvac.com.