Sugar tax! Public Health England publishes its review on sugar
PHE's "Sugar Reduction: The Evidence for Action", outlining a broad range of measures for sugar reduction, including a tax on high sugar products, has been published…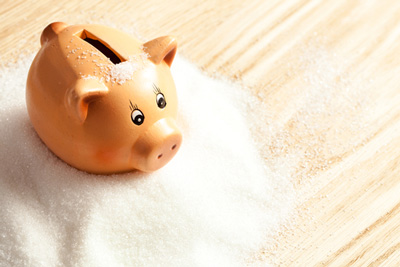 Public Health England (PHE) today published "Sugar Reduction: The Evidence for Action by Public Health England".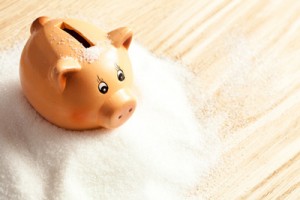 PHE has reviewed evidence across a broad range of areas and have identified those where action is most likely to be effective in reducing sugar intakes.
PHE says that consuming too many foods and drinks high in sugar can lead to weight gain – almost 25% of adults in England are obese. Treating obesity and its consequences alone currently costs the NHS £5.1bn every year. Sugar consumption can also lead to other related health problems, as well as tooth decay.
In its review, PHE notes that sugar intakes of all population groups are above the recommendations. Consumption of sugar and sugar sweetened drinks is particularly high in school age children. It also tends to be highest among the most disadvantaged who also experience a higher prevalence of tooth decay and obesity and its health consequences.
Tax on high sugar products
PHE has said that, in order to reduce sugar consumption, the volume of marketing to which children in England are exposed to should be reduced. In addition PHE said that price increases on specific high sugar products like sugar sweetened drinks, such as through fiscal measures like a tax or levy, if set high enough, would reduce purchasing at least in the short term. The review suggests there should be price increase of a minimum of 10-20% on high sugar products through the use of a tax or levy such as on full sugar soft drinks. PHE says a structured approach, involving restrictions on price promotions, product reformulation and portion size reduction should be implemented in parallel with a price increase on unhealthy products and restrictions on marketing to have a universal effect.
Dr Alison Tedstone, Chief Nutritionist at PHE, said, "PHE's evidence review shows there is no silver bullet solution to the nation's bad sugar habit. A broad and balanced approach is our best chance of reducing sugar consumption to healthier levels and to see fewer people suffering the consequences of too much sugar in the diet."
Speaking in response to PHE's review, Food and Drink Federation (FDF) Director General Ian Wright CBE said, "We welcome the publication today of PHE's report since all policy-making should be evidence based.
"The food and drink industry is determined to play its part in tackling childhood obesity.  Steps are already in hand to ensure that high fat, salt and sugar foods will not be advertised to children. Likewise, the industry has already removed millions of calories from the food chain and will continue to make progress on this through reformulation and changes to portion/pack sizes.
"It may also be possible, by negotiation, to improve the definition of 'high sugar foods' as the report suggests.
"However we do not agree that the international evidence supports the introduction of a sugar tax and for this reason would oppose such a move."
Gavin Partington, Director General of the British Soft Drinks Association, also commented on the PHE publication, referencing sugar taxation in Mexico:"We welcome the publication of the PHE evidence and recognise industry has a role to play in tackling obesity.
"We support efforts to ensure HFSS drinks are not advertised to children and have led the way in reducing calories – down 7.5% across the soft drinks market since 2012.  By contrast the tax in Mexico has resulted in an average reduction of only 6 calories per day from diets, which seems unlikely to have a major impact on levels of obesity."