Cargill to showcase product innovation at FiE 2015
The focal point of Cargill's stand at FiE will be its Innovation Hub, where food manufacturers will be able to interact with the R&D specialists and discover new product concepts…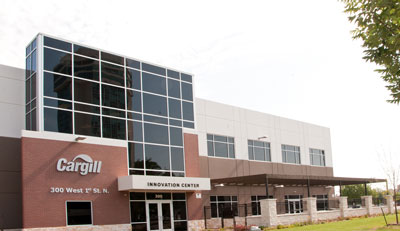 Cargill is going to showcase the value of innovation at Food Ingredients Europe (FiE) in December.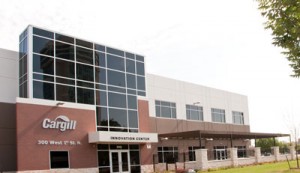 The focal point of Cargill's stand, #6K5, will be its futuristic Innovation Hub, where food manufacturers will be able to interact with R&D specialists and discover new product concepts. Cargill says the main theme will substantiate how the Company works to fuel sustainable business growth.
"Innovation is creating new value, or going about capturing value, in a new, different way. At Cargill we have made innovation one of our strategic pillars for growth, implementing new ideas and helping our customers create successful new products," says Frank van Lierde, Executive Vice-President Cargill Food Ingredients and Systems. "In a faster-paced, more complex world, where producers' margins are shrinking and consumers' confidence is at an all-time low, the global food industry is seeing slow-moving growth. This is why innovation is so fundamental for reaching our long-term goals, and to foster the sustainable development our customers' business."
Today the food manufacturing industry is facing a significant challenge. The UN Food and Agriculture Organisation (FAO) expects global agricultural production to rise by 60% by 2050, driven by increasing food demand from a fast-growing, more urbanised population with better living standards. At the same time, especially in mature, saturated markets like Western Europe and North America, consumers are becoming cautious purchasers through better-informed decision making.  
Cargill will be demonstrating new product concepts on its stand at FiE
Texture and new sensory experiences are becoming an important factor of consumer attraction and the focus of many of today's food innovations, together with other trends like transparency in labelling, additional protein sources, emphasis on unsaturated and natural fats, and healthier snacking.
"Brands need to creatively combine these trends if they want to reach untapped market areas, and we are focusing our research efforts on helping our customers do precisely that," explains Nils Sips, R&D Director Cargill Food Ingredients and Systems EMEA. "By targeting our innovations on manufacturers' needs like healthier reformulation or cost-efficiency, we can dramatically increase our customers' speed to market and success rate. The breadth of our technical expertise enables us to tackle challenges across market segments, as demonstrated by the new product concepts that we will be presenting on our stand."
Cargill's Innovation Centres have developed innovative solutions to some of the most pressing of these industry challenges, like a full-taste, 50% calorie-reduced juice drink for kids; a high-protein drink featuring ProwLiz Hydrolyzed Wheat Protein; a chocolate milk with sustainably sourced Gerkens Dark cocoa powder and Satiagel™ carrageenans; a calorie-reduced granita and an Italian pasta sauce, both offering full pulpiness thanks to the new C*PulpTex modified starch; and a no-sugar-added chocolate praline with a fat-reduced, indulgent creamy centre.
Cargill says that all prototypes will be available for tasting in the its Innovation Hub, and visitors will have the chance to discuss their properties and diverse application possibilities with Cargill's R&D experts.