Love Taste launches bone broth pods in the UK
Posted: 14 October 2015 | Victoria White | 6 comments
Love Taste founder Richard Canterbury believes his new bone broth – a craze which started in New York last year – will open up many more opportunities for the firm…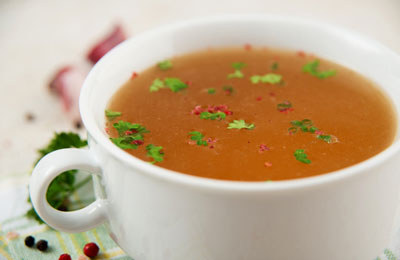 Frozen drinks expert Love Taste has unveiled its latest offering – bone broth!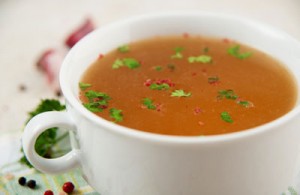 Like all Love Taste's products, the broth arrives in frozen pods – simply add hot water and drink.
The London based company already supplies hundreds of sites across the UK with its smoothies, frappes and fruit teas, from global food chain Pret a Manger to independent cafes, gyms, bars, restaurants and hotels. But founder Richard Canterbury believes his new bone broth – a craze which started in New York last year – will open up many more opportunities for the firm.
"We are always looking at new markets and ways to develop new products and the reaction we've had to the bone broth so far has been phenomenal," he explained. "It was unveiled at Lunch! and the order book was rammed within a day. We're hugely excited about bringing it to market."
Love Taste's bone broth is available in two varieties
Richard developed the recipe after seeing his wife, Jules, who suffers with fibromyalgia, boil bones for hours on end. "Jules has made her own bone broth at home for a while now but it's such an effort – bones bubbling away on the hob for hours on end, or left overnight so that the windows are all steamed up in the morning.
"I wanted to apply the same methodology we use for our smoothies and fruit teas and come up with an easy bone broth recipe – one that tasted out of this world but the only work you needed to do was stick the kettle on."
Richard worked on the recipe with a Michelin-starred chef and developed two versions of the recipe, one beef and the other chicken. Both are distilled after hours of bubbling away with a huge variety of vegetables and herbs.
"When we sampled the recipes it was amazing how people put both hands round the cup and their shoulders relaxed, almost as if it was doing them good after the first sip," Richard continued.
"It's the ultimate feel-good drink!"