Kilfrost to unveil a new product at BrauBevaile
Kilfrost will be unveiling an innovative new product set to revolutionise the use of heat transfer fluids within the food and beverage industry…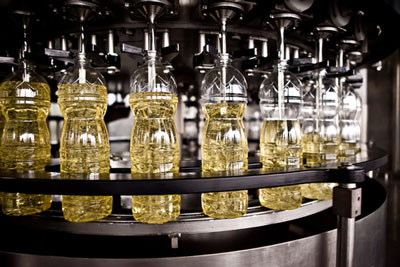 Kilfrost will be unveiling an innovative new product set to revolutionise the use of heat transfer fluids within the food and beverage industry at BrauBeviale 2015.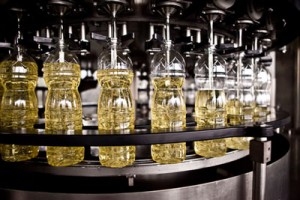 Kilfrost ALV solves the issue that many in the food and drink industry face; having to compromise between heat transfer fluid efficiency and toxicity for their heating and cooling processing equipment.
Ensuring absolute safety is crucial within the food and drink industry, so it is vital that any heat transfer fluid used has very low toxicity. Although heating and cooling systems are designed so that heat transfer fluids never come into contact with the products themselves, minor contaminations are always possible, so it is critical that these pose minimal risk to human health.
Inhibited monoethylene glycol (MEG) based heat transfer fluids are widely and successfully used in heating and cooling systems around the world.  Such products are an excellent choice of heat transfer fluid for numerous applications due to its superior physical properties.  However, monoethylene glycol is toxic and, consequently, any heat transfer fluid containing MEG, regardless of what additives are also included, poses a risk to human health when used in any system where incidental contact with items intended for human consumption is possible.
Heat transfer fluids based on mono propylene glycol (MPG) have for many years been the 'go-to' glycol for use in systems where human health impacts are a concern, due to its very low acute toxicity. MPG is used as a key ingredient in products destined for human consumption, such as electronic cigarettes and pharmaceuticals, and is classified as 'generally regarded as safe' (GRAS) for most applications. Using MPG ensures safety with minimal risk. However, although MPG is far more favorable in terms of its toxicity profile compared to MEG, it is far less efficient at transferring heat energy, particularly at low circulation temperatures. The inferior efficiency of MPG is due to its higher viscosity, which increases pressure drops and makes the attainment of efficient turbulent flow unfeasible in many cases.
Kilfrost's new product has the technical performance of MEG but the safety profile of MPG
Gary Lydiate, chief executive at Kilfrost said, "In order to address common issues and to provide the food and beverage industry with an efficient heat transfer fluid without introducing a toxicity risk, we have developed Kilfrost ALV. Our new product has a technical performance similar to MEG, and also a safety profile similar to MPG. In future there will be no need to compromise between these two highly desired properties.
"Kilfrost ALV not only has impressive safety credentials but will lead to lower operating costs for companies because of its improved efficiency. This new product has been in development for a number of years and is set to be a game changer in the industry. Kilfrost ALV is the only true performance alternative to MEG-based products."
For more information on Kilfrost's innovative new product, visit stand 416 – Hall 4 at BrauBeviale 2015, Nuremberg 10-12 November.