General Mills reports strong fiscal 2016 first-quarter results
General Mills' total segment operating profit rose 20% to $826 million. On a constant-currency basis, total segment operating profit increased 23%…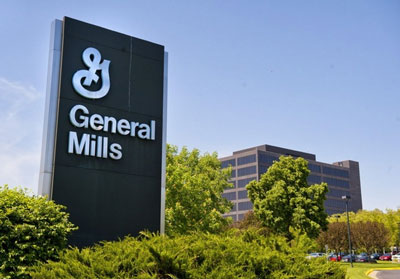 General Mills has reported strong results for the first quarter of fiscal 2016.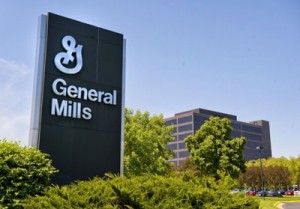 The Company's net sales for the 13 weeks ended 30 August 2015 were down 1% to $4.21 billion as foreign currency exchange reduced net sales growth by 5 percentage points. On a constant-currency basis, net sales grew 4%, including 2 points of growth contributed by Annie's – the business General Mills acquired in October 2014.
General Mills' total segment operating profit rose 20% to $826 million. On a constant-currency basis, total segment operating profit increased 23%.
Net earnings attributable to General Mills totalled $427 million and diluted earnings per share totalled 69 cents. Adjusted diluted EPS, which excludes certain items affecting comparability, totalled 79 cents compared to 61 cents a year ago. On a constant-currency basis, first-quarter adjusted diluted EPS increased 36%.
Commenting on the results, General Mills and Chief Executive Officer Ken Powell said, "In July, we said our 2016 plans anticipated strong first-quarter growth thanks to our expanded Consumer First initiatives, the benefit of our cost-savings projects, and an easy prior-year comparison. Our US Retail segment posted 4% net sales growth in the first quarter, with increases in our cereal, meals, yogurt, and snacks businesses. Net sales for the Convenience Stores and Foodservice segment increased 1%. And our International segment achieved 5% net sales growth in constant currency, led by excellent results in Europe and Canada. This strong net sales performance, combined with significant margin expansion efforts, drove double-digit growth in total segment operating profit and adjusted diluted EPS. These results represent a positive first step in delivering our full-year fiscal 2016 growth objectives."
General Mills reiterated is growth targets for 2016
In terms of outlook, General Mills reiterated its full-year growth targets for 2016, which currently exclude any impact from the proposed Green Giant divestiture. The Company said that it expects net sales in constant currency to essentially match the 2015 levels. It also expects segment operating profit to grow at a low single-digit rate.
Powell said, "We're pleased with our progress in the first quarter. At the same time, we know there is more work to be done to achieve our 2016 objectives. We remain focused on generating sustainable topline growth by expanding the impact of our Consumer First strategy while we continue to increase our efficiency and improve our margins."