The rise and rise of Fresh Marketing
Posted: 17 September 2015 | Victoria White | 1 comment
Fresh Marketing was launched as a unique food and drink brand creator and broker that offers a fully integrated export management service…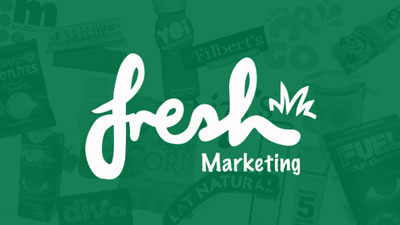 Fresh Marketing was launched by Barney Mauleverer and Alex Matheson, as a unique food and drink brand creator and broker that offers a fully integrated export management service.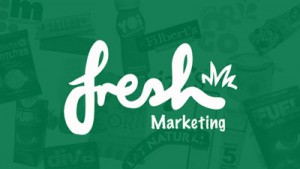 This became successful when they identified a gap in the market for innovative product concepts that had gather popular momentum in overseas countries such as the US and Australia and were able to take advantage of this trend by launching them in the UK and across the world.
Despite the backdrop of global recessions, currency swings and Russian trade embargos, Fresh is now managing distribution to over 30 countries for brands such as breakfast company Lizi's Granola, cereal bar business Eat Natural, premium tortilla brand Manomasa and the crisps and sauces lines of restaurant chain Nando's. Fresh are able to manage a company's entire export operation or just focus on particular markets. It offers a one stop shop solution to building new sales in new territories, including logistics, sales and localised marketing.
As well as managing distribution for other companies, Fresh Marketing manufactures their own products
Fresh also manufactures their own products for sale in UK supermarkets and selected export countries; for example FUEL10K was launched in 2012 to address a growing appetite for protein and to keep active early morning risers feeling fuller for longer and targeting the growing number of breakfast skippers in the UK. The brand continues to grow with new innovative products being constantly added.
With experience learnt during the front 5 years at Innocent Drinks, and later, as the European Manager, Barney successfully headed up an international strategy at Innocent to scope out new opportunity in Europe. In late 2005, Barney left to seek a more entrepreneurial route of his own and set up Fresh Marketing. It speak volumes that the company's first client was Mauleverer's former employer. This is typical of the mid-sized innovative businesses Fresh Marketing likes to work with.
Alongside Barney, is school friend and co-founder Alex Matheson. A former Army Captain, Alex completed tours of Kosovo, Macedonia and Iraq with The Royal Scots Dragoon Guards as a tank commander before leaving it all behind to flex his management and administrative skills further with a position at PA consulting. Alex now heads up the finance and operations side of the business.
Fresh Marketing competes 'toe to toe' with giant consumer goods rivals
The pair's backgrounds aren't Fresh Marketing's only unconventional feature. Something that truly stands out and speaks to the company's progressive approach to business is the fact that there is no head office. When Mauleverer and Matheson decided they'd had enough of London just after starting Fresh Marketing, choosing a new base led to some in depth conversations – they had their hearts set on two separate locations. They overcame the impasse by simply deciding that now more than ever, in an age of ever increasing technology and an ever shrinking global footprint, there really was no great necessity for a single official base. Therefore the pair work near their new homes respectively, with Matheson supported by 6 staff in the Scottish highlands, 3 employees working with Mauleverer in Dorset and another 7 working remotely. The company uses 'cloud'-based IT and accounts systems that are hosted online and can be accessed from anywhere – the founders only meet around twice a month, keeping in touch through Skype video calls.
Fresh Marketing are competing toe to toe with giant consumer goods rivals, and the secret to their success has been to always ensure they have a head start. The business was among the first to introduce flavoured popcorn as a rival to crisps in the UK, and recently came up with a more male focussed on-the-go convenient breakfast drink, which is increasingly popular in Australia, after discovering young men in the UK were increasingly abandoning the category.
Fresh Marketing's priority remains finding new markets for its clients
British consumers tend to adopt a trend later than our US counterparts, but when they do, they undertake it with fervour. Cosmopolitan cities such as Hong Kong, Dubai and Singapore are also quick to follow, and are consequently growing markets. Barney explains this phenomenon, "Look at cereal bars, kettle chips, smoothies, granola and popcorn. If you look up stream at the US you can often see what is coming next. And we can help these brands to reach a global audience."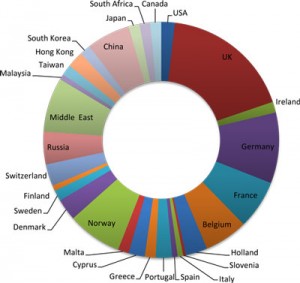 Finding new markets for its clients remains the business's priority as it enters a decade in the sector. While the company sells to the Middle East, Asia and Australia, like most UK exporters, the lion's share of its trade is with Western Europe.  Working in an environment such as this is very different and comes with its own set of challenges that Fresh Marketing are ready and waiting to overcome. 2016 is set to be a very interesting year indeed.