Naturelly Jelly Juice wins Grocery Accelerator Programme
Naturelly Jelly Juice has been announced as one of six winners of the ground-breaking Grocery Accelerator Programme at the Speciality & Fine Food Fair…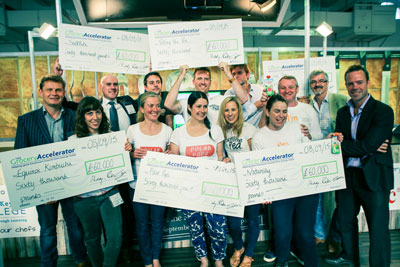 Naturelly Jelly Juice has been announced as one of six winners of the ground-breaking Grocery Accelerator Programme.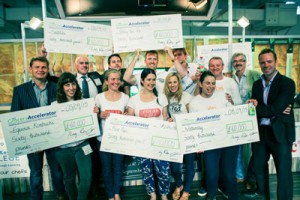 This is a fantastic achievement for Naturelly, whose gelatine-free Jelly Juice drink for kids aged 2+ faced stiff competition from 322 companies to secure the industry-recognised prize.
The investment competition was run alongside the Speciality & Fine Food Fair with the funding decision being made at the trade show. Naturelly founder Dean Dempsey was put through intensive workshops and asked to pitch to investors. He was required to present on stage in front of peers and buyers. The Naturelly brand emerged as one of the six innovative food and drink brands to receive the Grocery Accelerator Program prize.
Naturelly Jelly Juice have won investment and specialist mentoring
The much-coveted prize includes investment as well as specialist mentoring from senior and well-respected FMCG brand leaders/founders. Esteemed mentors include Grocery Accelerator partners Paddy Willis (founder of Plum Baby), Rob Ward (owner of Green Fields) and Simon Lacey (of Lilly's Kitchen fame).  The Naturelly Jelly Juice team will also get the opportunity to learn from leading industry experts as well as successful entrepreneurs, including co-founder of New Covent Garden Soup Company Ltd, John Stapleton, and former Chief Financial Officer at Heinz Asia, Simon Taylor.
Naturelly Jelly Juice is an innovative healthy snack drink that is gelatine-free and contains 25% of the RDA of vitamin A, C and E. It is made from 70% natural ingredients including real fruit juice and a natural dietary fibre called 'gellan gum' which helps keep children feeling fuller for longer.  Naturelly Jelly Juice has said that it will continue its mission to help and inspire parents when it comes to choosing a fun and healthy snack for their children.