Stella Artois launches Stella Artois NOVA at NYC event
Stella Artois NOVA is an all-in-one, refrigerating countertop draught unit, created by Stella Artois in partnership with acclaimed industrial designer Marc Thorpe…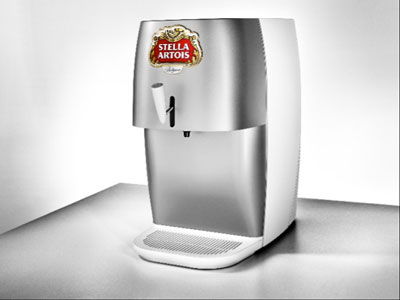 Stella Artois has introduced Stella Artois NOVA, a stylish and design-driven innovation in draught beer.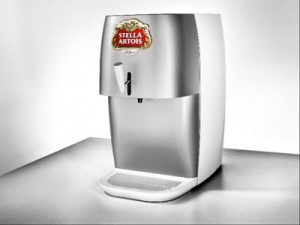 Stella Artois NOVA is an all-in-one, refrigerating countertop draught unit, created by Stella Artois in partnership with acclaimed industrial designer Marc Thorpe. The unit was developed for more intimate bars, lounges and restaurants that wish to serve draught beer but do not have the space or capability to install full-scale draught systems. Stella Artois NOVA now makes this possible thanks to its unique, break-through draught technology.
Stella Artois NOVA is the result of a year-long multinational design partnership between Stella Artois and Marc Thorpe, the acclaimed New York-based designer who has earned global accolades for achievements in industrial and architectural design.
Stella Artois NOVA offers a space-saving "plug and pour" system
"Building on more than six centuries of brewing heritage, its unique pouring ritual and dedicated chalice glass, Stella Artois has a long- standing tradition as a high quality draught beer. Now, thanks to Stella Artois NOVA, we are bringing this experience closer to fans of the brand in high end bars and restaurants that currently don't have the opportunity to offer Stella Artois on draught," said Ricardo Marques, vice president, Stella Artois.
Marc Thorpe said, "The vision of this project was to design a best in class draught experience to be shared at bars and restaurants that did not previously have this capability. Stella Artois NOVA brings a new draught experience that celebrates the essence of this culture by bringing the standards, technology and rituals of Stella Artois to life."
Stella Artois NOVA features Bottle in Bottle technology and offers an all-in-one "plug and pour" solution in-system, featuring electric components, a cooler, compressor and bottles, contained within a single countertop unit. The Company said that Stella Artois NOVA represents the next generation of countertop draught devices, featuring a disposable bottle made of recyclable materials. The bottle cuts down on the waste and space requirements of traditional metal bottles, as well as a high-performance refrigeration system that can cool the bottle in four hours.