JBT to acquire leading liquid food solutions provider
JBT Corporation, a global technology solutions provider to the food processing industry, has signed a definitive agreement to acquire A&B Process Systems…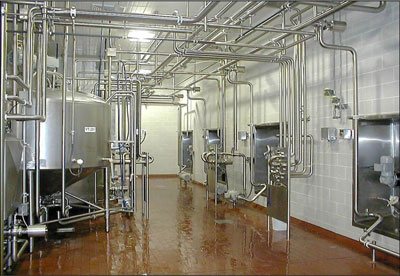 JBT Corporation, a global technology solutions provider to the food processing industry, has signed a definitive agreement to acquire the shares of A&B Process Systems.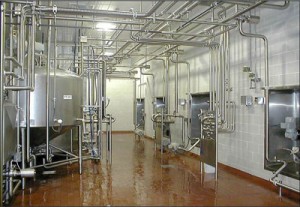 The purchase price will be $102 million, before customary post-closing adjustments. The transaction is expected to close in the fourth quarter of 2015.
A&B specialises in the design, manufacturing, automation and installation of liquid foods turnkey production systems. The addition of A&B's processing capabilities and technologies, along with JBT's recently completed acquisition of Stork Food & Dairy Systems, greatly strengthens JBT's liquid foods portfolio and its ability to provide complete solutions to customers. A&B also brings a large field service operation that will strengthen JBT's installation and aftermarket business. At the same time, JBT will leverage its global sales network to expand the geographic reach of A&B's portfolio, which is currently limited to North America.   
Acquisition strengthens JBT's protein processing and liquid foods portfolios
Tom Giacomini, JBT's Chairman, President and Chief Executive Officer, noted, "We are very pleased to welcome A&B to the JBT team, bringing with it a rich history of serving the food processing industry for more than 40 years. This transaction – like the four companies we acquired over the past year and a half – supports our Next Level strategy of acquiring leading companies that strengthen our protein processing and liquid foods portfolios. While we have significantly exceeded our Next Level 2017 acquisition growth target, we will maintain our disciplined pursuit of strategic opportunities."
JBT expects transaction costs and purchase price accounting associated with the acquisition to result in a $0.03 – $0.04 per share negative impact in the fourth quarter of 2015. In fiscal year 2016, the Company expects A&B to contribute sales and EBITDA of approximately $100 million and $14 million, respectively, and be accretive to earnings by approximately $0.10 – $0.15 per share. A&B's cash generation is expected to exceed its net income. 
In 2017, JBT expects the acquisition to contribute $0.20 – $0.25 per share and deliver double digit cash return on invested capital, as the Company deploys its JBT Excellence Model (JEM) initiatives.