Young's Gastro going from strength to strength
Young's Gastro brand is now worth over £30million, having grown by 50% in the last year. Building on this success, Young's is adding four new products to the range…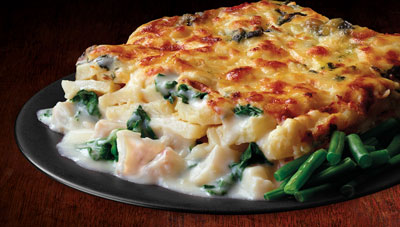 Building on the success of its Gastro fish dishes, Young's Seafood is adding four new products to the range of restaurant quality fish and seafood.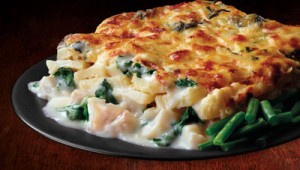 The Gastro brand is now worth over £30million, having grown by 50% in the last year. The new products include lemon and herd tempura wholetail scampi and basa fillets with spicy tomato and chorizo sauce. Each dish has been specially created by the Young's chef, inspired by exciting culinary trends and global flavours.
Fish lovers will be able to enjoy the new dishes when they hit supermarket shelves this month. The range will be supported with a TV and multi-channel digital advertising campaign, as well as in-store promotions. Gastro's unique, stylish packaging will also provide inspiration for complimentary accompaniments, and wine suggestions on pack, ensuring the consumer gets the very best eating experience.
Yvonne Adam, Marketing Director at Young's Seafood Limited, said, "Drawing inspiration from global culinary trends, and gastro-pub favourites, these new Gastro dishes are perfect for entertaining and enjoying at home. Our Young's Gastro brand aims to grow the category by encouraging people to eat more fish, by making fish more tasty and ultra-easy to prepare.  From Lemon and Herb Tempura Wholetail Scampi to Basa fillets with a spicy tomato and chorizo sauce, our new innovative taste combinations are set to entice even more new consumers to the frozen aisles."
The Gastro brand launched in 2012 and is worth more than £30m
Pete Ward, Chief Executive of Young's Seafood Limited, added, "Having launched in 2012, and now worth over £30million with 50% growth in the last year, the success of Young's Gastro proves that it is possible to grow frozen brands in today's market. These delicious new dishes offer variety, increased appeal and yet more opportunities to enjoy Young's Gastro restaurant quality fish at home."
Earlier in the year Young's launched a new TV advertising campaign, promoting their Gastro dishes which introduced consumers to brand Ambassador Malcolm the Cat. The campaign has also been supported by advertising in women's magazines, in-store sampling and social media competitions and promotions. Young's Gastro's most recent Facebook Competition, in July 2015, attracted over 19,500 entries with a total Facebook reach of 255,900.
Together, this multi-channel campaign has helped to drive sales in the category. With 15.4% household penetration, a high repeat rate of 45% and 51% of sales being incremental to frozen fish, the Young's Gastro brand continues to go from strength to strength. Young's aspirational marketing strategy has been effective with the average spend per buyer, of Gastro fish dishes, reaching £10.52. Existing frozen fish buyers are trading up to choose Gastro, resulting in a higher basket spend, while other new shoppers are being attracted to the frozen fish category by the brand.