Lindt & Sprüngli reports strong sales growth
Lindt & Sprüngli Group has announced above-average sales growth of 17.4% despite record-high prices for raw materials and a strong Swiss franc…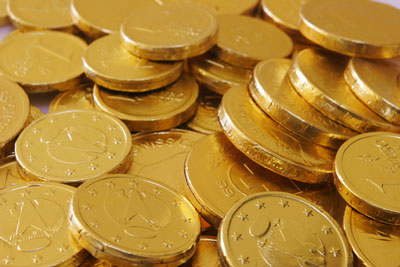 Lindt & Sprüngli Group has announced above-average sales growth of 17.4%, up to CHF 1.409 billion, despite record-high prices for raw materials and a strong Swiss franc.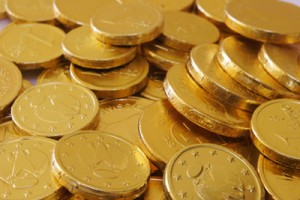 The impressive results confirm that Lindt & Sprüngli continues to be one of the most successful premium chocolate companies in the world.
Lindt & Sprüngli achieved organic growth in all regions – Europe, North America and Rest of the World – and has once again won additional market share in all strategically important markets. Organic growth in the Europe segment reached +6.9%, despite the fact that key markets for chocolate like Switzerland and Europe are largely saturated and facing extremely difficult market conditions. In a flat Swiss chocolate market, Lindt & Sprüngli achieved good results. Lindt continues to realise sales growth in Italy through its expanding modern retail channels. In Germany and France, the increase in Lindt sales was well above the market average, even reaching double digits in the UK.
Lindt & Sprüngli's acquisition of Russell Stover contributed to strong sales in North America
In North America (excluding Russell Stover), Lindt & Sprüngli achieved sales of CHF 370.1 million, equivalent to strong organic growth of +10.3%. The double-digit growth achieved in North America was strengthened by the contribution from the prestigious US chocolate manufacturer Russell Stover, which was consolidated in the Group for the first time. In the first half of the year, North America (including Russell Stover) increased its sales by +69.2% to CHF 544.9 million.
Sales in the Rest of the World segment increased by +18.2% to CHF 181.1 million, driven by double-digit growth rates.
In the first half of 2015, the Lindt & Sprüngli Group achieved consolidated sales of CHF 1.409 billion. This equates to sales growth in Swiss francs of 17.4% (in local currencies 24.9%). Excluding Russell Stover, organic sales growth was 9.4%. The currency effect on Group sales caused by the stronger Swiss franc was -7.5%.
Net income (EBIT) at the end of June 2015 was 17.5 % higher than the same period in 2014, at CHF 90.6 million.
For the year 2015 as a whole, Lindt & Sprüngli has confirmed its existing medium to long-term strategic sales growth forecast, in local currency terms, of 6% to 8%. The integration of Russell Stover in the USA is a top priority for the Group. Once this integration has been successfully completed, the EBIT margin is expected to increase by 20 to 40 basis points.