Nomad Foods to acquire Findus' European businesses
Nomad Foods has entered into an option agreement with LionGem Sweden 1 AB to acquire Findus Sverige AB and its subsidiaries for approximately £500 million…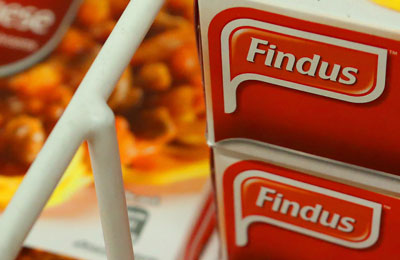 Nomad Foods has entered into an option agreement with LionGem Sweden 1 AB to acquire Findus Sverige AB and its subsidiaries for approximately £500 million.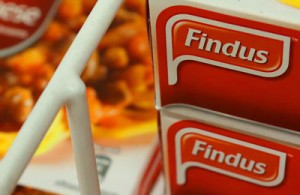 Through this transaction Nomad will acquire Findus Group's continental European businesses in Sweden, Norway, Finland, Denmark, France, Spain and Belgium. These operations include the intellectual property and commercialisation rights to the Findus, Lutosa, and La Cocinera brands in the respective markets. The remaining part of the Findus Group, including Young's Seafood Limited in the UK, will remain under the ownership of the LionGem.
The operations that Nomad will acquire include approximately 1,500 employees and 6 manufacturing facilities in Norway, Sweden, France, and Spain as well as the intellectual property and commercialisation rights in the relevant territories. Annual revenues are approximately €600 million with an adjusted EBITDA margin of approximately 11%. The acquisition is expected to be immediately accretive to Nomad's earnings with approximately €25 million to €30 million of annual synergies targeted over the next three years. The transaction creates a pan-European food business and further reunites the brand across the continent. This will enable Findus to move forward as a more unified brand and will support efforts to drive innovation, introduce new meal options, and conduct marketing initiatives aimed at bringing more consumers across Europe to the frozen foods aisles. The geographic footprint of the operations included in this transaction complements Nomad's reach and, following closing of the transaction, Nomad will have extended its footprint throughout Europe. Nomad expects to benefit from a combined operating model that facilitates collaboration and innovation across the businesses.
Transaction represents a 'strategic milestone' for Findus
Stéfan Descheemaeker, Nomad's Chief Executive Officer, stated, "This transaction is in line with our growth strategy, an exciting addition to the Nomad portfolio, and a significant milestone in reaching our goal of building a global consumer foods company. While the operations we are acquiring are strong, attractive assets on their own, combining them with our existing businesses creates a unique value proposition and unlocks new growth opportunities. The Findus name is well-loved and iconic across the European continent, and having the businesses under one umbrella brings together two talented, world-class teams, enabling us to share best practices and to elevate and evolve the brand as we bring an even greater choice of products to consumers."
James Hill, Chief Executive of Findus Group, said, "This transaction represents a strategic milestone for Findus and is a positive development for the European food industry as a whole. The new group will be bigger, stronger, more efficient and more innovative than its component parts, offering significant benefits not only to consumers, but to all of our stakeholders. I am confident this is an ideal way for Findus to sustain the growth of recent years and I'd like to thank all those, especially our dedicated employees, who have made it possible."