IAFP 2015 breaks attendance record
Posted: 19 August 2015 | International Association for Food Protection (IAFP) | No comments yet
IAFP 2015 saw a record-breaking audience of more than 3,200 attendees representing 49 countries, 48 states, and six Canadian provinces…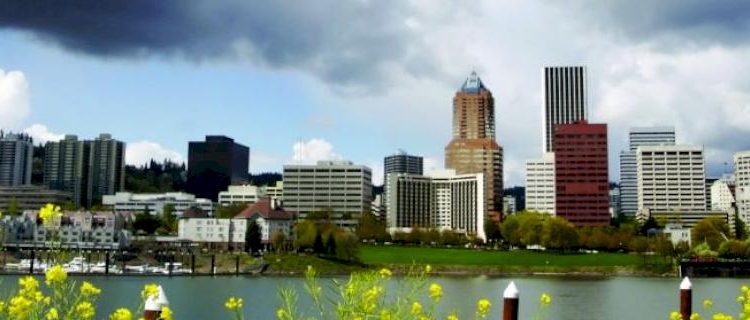 The International Association for Food Protection (IAFP) held its Annual Meeting, IAFP 2015, in Portland, Oregon, July 25–28.

Again this year, attendance records were broken with more than 3,200 registered attendees from across the globe converging upon the state's largest city and into the Oregon Convention Center to learn about current and emerging food safety issues, the latest science, innovative solutions to new and recurring problems, and the opportunity to network with thousands of food safety professionals. The Pacific Northwest region of the United States proved an ideal opportunity to enjoy a part of the country that offers mountains, the nearby Pacific Ocean, and an abundance of outdoor activities.
Four Pre-Meeting Workshops took place prior to the conference, including a two-day workshop held on Thursday and Friday, July 23–24, and three one-day workshops on Friday, July 24.
Committees and 24 Professional Development Groups (PDGs) met throughout the day on Saturday, July 25, to discuss a variety of topics that guide the efforts of the Association, helping plan, develop and institute many of IAFP's projects, including workshops, publications, and educational sessions. The meetings led up to the evening's Opening Session that included an update on the IAFP Foundation and presentations to two Fellow Award recipients; six Travel Award recipients; and 19 Student Travel Scholarship Award recipients. The Ivan Parkin Lecture followed, with guest speaker Dr Rhona S. Applebaum, Vice President and Chief Science and Health Officer with The Coca-Cola Company, presenting "Seven Effective Principles for Every Reason, Season and 'Special Situation.' " Sponsorships for the Travel Award, Student Travel Scholarship Award, and the Ivan Parkin Lecture are made possible through generous contributions from corporations and individuals to the IAFP Foundation.
IAFP 2015 included a record of more than 1,150 technical papers, posters and symposia
The Exhibit Hall was filled with 159 exhibitors from a variety of companies, providing attendees with the latest in information on existing technologies and applications; new concepts and innovative designs; and availability of products and services.
IAFP 2015 also included a record of more than 1,150 technical papers, posters and symposia, all carefully reviewed and selected months in advance by the IAFP Program Committee. Educational sessions are dedicated to timely coverage of key issues and cater to multiple experience levels. This year, several sessions were devoted to topics surrounding the US Food and Drug Administration's (FDA) Food Safety Modernization Act (FSMA).
On Sunday, July 26, motivational speaker and humorist Merlin Mann inspired a standing-room only audience on how to do great work in an environment defined by distraction and incongruous expectations. IAFP was honored to have Al Almanza, Deputy Under Secretary for Food Safety, U.S. Department of Agriculture, and Michael Taylor, Deputy Commissioner for Foods, U.S. Food and Drug Administration, take part in a special presentation, "U.S. Regulatory Perspective on Food Safety," on Tuesday, July 28.
This year's John H. Silliker lecturer, Dr. Francis (Frank) Busta, Director Emeritus of the National Center for Food Protection and Defense (NCFPD), closed out the educational portion of IAFP 2015 with "Challenging the Conventional." The John H. Silliker Lecture is also sponsored by the IAFP Foundation.
IAFP 2015 officially ended with the evening's Awards Banquet, where professionals were honored with various awards for outstanding contributions to food safety and IAFP throughout their careers. Students presenting winning posters during the conference were also recognized for their research in the field of food safety. Upon closing, Dr Alejandro Mazzotta assumed his role as IAFP President for 2015–2016.
IAFP 2016 will be held in St. Louis, Missouri, July 31–August 3, 2016. To learn more about IAFP and the IAFP Annual Meeting, please visit our website at www.foodprotection.org.