Lewis Pies secures Grade A food safety certificate
Posted: 10 August 2015 | Nick Jackson, Digital Manager, New Food | No comments yet
Lewis Pies, one of the largest pie and pasty manufacturers in the UK, has retained a Grade A certificate for food safety from the BRC Global Standards, a leading safety and quality certification programme…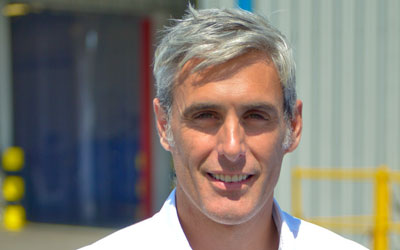 retaining a Grade A certification from the BRC is testament to the hard work the whole team have put in
Lewis Pies, one of the largest pie and pasty manufacturers in the UK, is pleased to announce that it has retained the highest possible grade from the body that monitors food safety standards in the UK.
The Swansea-based company has retained a Grade A certificate for food safety from the BRC Global Standards, a leading safety and quality certification programme.
Katie Young, the company's technical manager who joined Lewis Pies from Cornwall-based pasty maker Ginsters earlier this year, said retaining the highest possible standard was important to Lewis Pies since it allows the company to manufacturer for other retailers.
Katie Young said: "Retaining this accreditation means we remain a grade 'A' facility and that also means we can take on Blue Chip Manufacturing – making produce directly for retailers that is then sold direct to the public.
"This is not an easy accreditation to retain. It is an ongoing standard that everyone in the company must adhere to 365 days a year but it represents a critical achievement for the company and one that we must now maintain."
Wilf Lewis, Managing Director of Lewis Pies, said: "Ensuring we operate to the very highest standards in terms of food safety is central to what we do as a business. We are always striving to improve in this department and retaining a Grade A certification from the BRC is testament to the hard work the whole team have put in guided by Katie."
BRC Global Standards is a leading safety and quality certification programme, used by over 22,000 certificated suppliers in 123 countries, with certification issued through a worldwide network of accredited certification bodies.
The standards guarantee the standardisation of quality, safety and operational criteria and ensure that manufacturers fulfil their legal obligations and provide protection for the end consumer. BRC Global Standards are now often a fundamental requirement of leading retailers.