ADM reports lower than expected quarterly profits
ADM has announced its Q2 2015 financial results, reporting adjusted earnings per share of $0.60, down from $0.79 in the same period last year…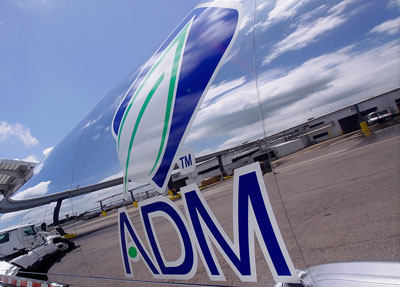 Archer Daniels Midland Company (ADM) today reported financial results for the quarter ended 30 June 2015.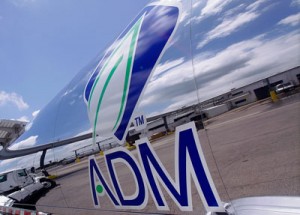 The company reported adjusted earnings per share of $0.60, down from $0.79 in the same period last year. Adjusted segment operating profit was $724 million, down 13% from $835 million in the year-ago period. Net earnings for the quarter were $386 million, or $0.62 per share, and segment operating profit was $808 million.
"Our second-quarter results demonstrate the strength and value of our geographic and business-portfolio diversity," said ADM Chief Executive Officer Juan Luciano.
ADM's Corn Processing operating profit decreased from $268 million to $188 million. Sweeteners and starches results improved $22 million to $145 million with very good North American sweetener volumes and margins, good demand for coproducts, and solid results from the Almex and Eaststarch joint ventures.
Luciano commented, "In Corn, domestic and export demand for ethanol was robust, but record industry production limited margins. This was partially offset by strong results from our corn sweeteners and starches business."
The Company's oilseeds operating profit of $301 million increased $4 million from the year-ago results.
"In Oilseeds, good meal demand supported strong North American soybean crushing results. And South American origination and export volumes were up, leading to good throughput at our expanded origination and port network. These, combined with the flexibility of our global crush plants, helped the Oilseeds team deliver another strong performance," explained Luciano.
ADM's Wild Flavours and Specialty Ingredients business had strong results in North America
"The WFSI [Wild Flavours and Specialty Ingredients] team had an excellent quarter and continues to make great progress toward achieving their targeted cost and revenue synergies."
In the second quarter, ADM's Wild Flavours and Specialty Ingredients business operating profit was $104 million. Wild Flavours had strong results in North America, and the specialty proteins business had one of its best quarters ever.
"We've continued to advance our strategic plan that's improving our ROIC and growing our EVA. Among numerous other actions, we closed the sale of our global chocolate business to Cargill; we closed the Barcarena port transaction with Glencore in June; and we remain on track to close both our Eaststarch transaction and the sale of our global cocoa business later this year," concluded Luciano.