Britvic announces Q3 results; buys Brazilian drinks company Ebba
Britvic is buying Brazilian soft drinks company Ebba for £133.6m, giving it immediate access to the sixth largest soft drinks market globally…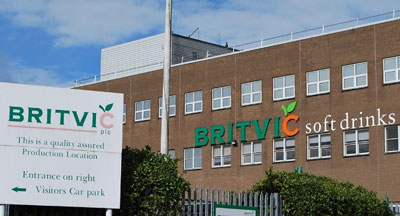 Britvic is buying Brazilian soft drinks company Empresa Brasileira de Bebidas e Alimentos SA (Ebba) for £133.6m.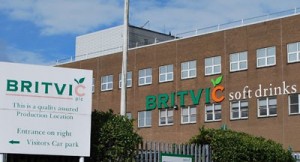 Ebba is the number one supplier of liquid concentrates and the number two supplier of ready-to-drink nectar drinks in Brazil.
The acquisition will give Britvic immediate access to the sixth largest soft drinks market globally (£17.6bn as of 2014) which has achieved a retail sales value growth CAGR of 13.6% and a volume growth CAGR of 4.0% over the last five years. Brazil has the largest concentrates (dilutes) category globally (£1.4bn as of 2014) and a fast growing juice drinks category (£2.1bn as of 2014), with a volume growth of c.9.9% over the last five years. Brazil is an attractive market with a current population of over 200 million, which is expected to reach 218 million by 2025, with an increasingly younger and more affluent demographic
Ebba acquisition a 'good match' for Britvic
Commenting on the acquisition, Simon Litherland, Chief Executive Officer of Britvic, said, "The acquisition of Ebba represents a unique opportunity to acquire a high quality business in a substantial soft drinks market, with exciting future growth potential. Ebba operates in categories where Britvic has a proven capability of building new markets, accelerating innovation and establishing brand leadership. We have been in dialogue with Ebba for some time and have completed a significant amount of due diligence in assessing the value and prospects of the business and the wider marketplace."
Fiona Cincotta, a senior market analyst at www.finspreads.com, said, "Access to the Brazilian market, the sixth largest soft drinks market in the world, where sales are growing at around 14% per year, could provide plenty of opportunity for Britvic to invest not only in the leading brands that already exist there but to also introduce new brands.
"This acquisition looks like a good match for Britivic who have been on the lookout for an acquisition for some time and the aim to double Ebba´s earnings by 2020 is a challenging but reasonable goal."
Britvic announces Q3 results
Britvic also reported its quarter three trading performance for the twelve weeks to 5 July today.
Group revenue was £322.3m, an increase of 1.0% on last year, driven by a volume increase of 2.0%. The company believes this represents a solid performance in challenging trading conditions. The Company remains confident of delivering EBIT in the previously stated guidance range of £164m to £173m.
Simon Litherland, Chief Executive Officer, commented, "I am pleased to see the business back into revenue growth this quarter following the investment we have made in our brands and innovation launches in each of our markets. We have also executed some fantastic marketing campaigns, including Robinsons 80 year association with Wimbledon and the Teisseire sponsorship of the Tour De France.
"Despite continued challenging market conditions, we remain confident of delivering further profitable growth in 2015, in line within our guidance range of £164m to £173m, and we continue to invest behind the long-term drivers of growth."