Fairway Foodservice adds spring/summer range of products
Leading buying group Fairway Foodservice has launched 17 new products, including five gluten-free soups and GM-free rapeseed oil…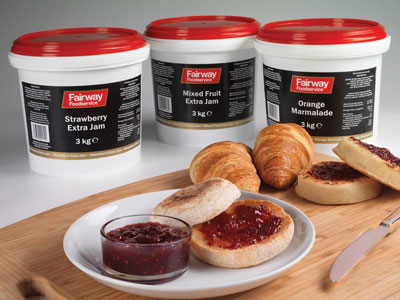 Leading buying group Fairway Foodservice has launched new products to add to its extensive range of goods.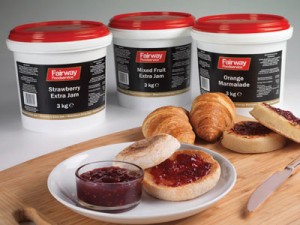 The 17 new products, which include five gluten-free soups such as chicken and leek, will help Fairway Foodservice customers meet the latest trends in the foodservice industry.
The 17-member group voted to add the soups, as well as a range of classic meals, including chilli con carne, lasagna, and chicken and bacon pasta bake at its spring meeting.
Eight new grocery products have also been launched with purchasing director Steve Jeavons approving the additions of products such as strawberry jam and rapeseed oil to its 300-strong grocery own label range.
New Fairway Foodservice range includes GM free rapeseed oil
Keith Hepton, purchasing manager of Fairway Foodservice, said, "The new products continue to add both quality and variety for our members at a competitive price.
"The soups and classic meals were given the taste test at our first meet the member event of 2015 and the feedback was extremely positive.  Our members feel these products can help them address the demands of their customers.
"In 2014, our two meet the members events generated £1.3m in business, and the spring 2015 event £832,000.  This shows the importance of the events to both our members and suppliers."
Steve Jeavons, purchasing director, said, "We are constantly listening to our members to ensure all new products meet their requirements.  An example of this in the grocery range is the rapeseed oil, which is odourless and GM (genetically modified) free. 
"Our expectations and standards go beyond both new products and the look and taste of the food.  This is evident with improvements to the packaging of existing products with benefits such as longer storage life, re-sealable containers, and portion control."
Fairway Foodservice's full range of products is available on their website.