SACN report advises consumers to reduce sugar and increase fibre
SACN has advised the UK government to halve the recommended intake of free sugars to help address the growing obesity and diabetes crises…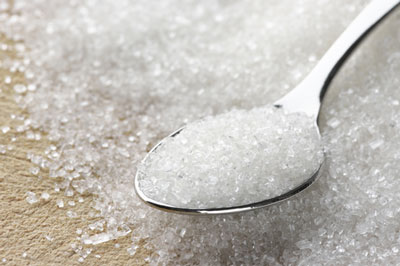 The Scientific Advisory Committee on Nutrition (SACN) has advised the UK government to halve the recommended intake of free sugars to help address the growing obesity and diabetes crises and to reduce the risk of tooth decay.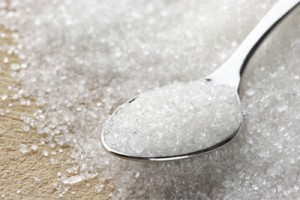 Free sugars are those added to food or those naturally present in honey, syrups and unsweetened fruit juices, but exclude lactose in milk and milk products.
SACN were asked by the Department of Health and the Food Standards Agency to examine the latest evidence on the links between consumption of carbohydrates, sugars, starch and fibre and a range of health outcomes – such as heart disease, type 2 diabetes, bowel health and tooth decay – to ensure the government's position on consumption was up to date.
In its review of the evidence, SACN found that:
High levels of sugar consumption are associated with a greater risk of tooth decay.
The higher the proportion of sugars in the diet, the greater the risk of high energy intake.
Drinking high-sugar beverages results in weight gain and increases in BMI in teenagers and children.
Consuming too many high-sugar beverages increases the risk of developing type 2 diabetes.
In light of these findings, SACN recommended free sugars account for no more than 5% of daily energy intake. SACN also urged adults and children to minimise their intake of sugar-sweetened beverages.
British soft drinks manufacturers taking action by developing a wide range of low and no sugar drinks
In response to SACN's recommendations on sugar, Gavin Partington, British Soft Drinks Association Director General, said, "Some people do need to reduce their sugar intake and eat a more balanced diet, but today's recommendations make little sense and will further confuse people. 
"Our industry is taking action to help and has successfully provided the choice that consumers need by developing a wide range of low and no sugar drinks. Manufacturers have reduced sugar intake from all soft drinks by more than 8% since 2012. Our ongoing work will do more to reduce sugar intake than the setting of unrealistic targets that do not consider overall diet and lifestyle. 
"The fact is there is no difference between the sugar in soft drinks and the sugar in other types of food and drink. It is baffling that soft drinks have been singled out and the industry's work to reduce the nation's sugar intake ignored."
Consumers will need to make significant changes to their diet to meet the SACN recommended guidelines
The SACN report also looked at the amount of carbohydrates and fibre being consumed, and the link to health outcomes. While SACN said that the current recommendation that starchy carbohydrates should form 50% of daily calorie intake should be maintained, they urged that those aged 16 and over increase their intake of fibre to 30g a day, 25g for 11- to 15- year-olds, 20g for 5- to 11-year-olds and 15g for 2- to 5-year olds.
The Institute for Food Research commented on the SACN report, explained that consumers will need to make changes to their eating and drinking habits to meet the recommended guideline intakes of sugar and fibre: "What is also clear is that achieving this across the population will take a big effort, not just from food producers, but from consumers, retailers and the government. Manufacturers must continue their efforts to reduce added sugar in food, and these new recommendations for halving the recommended daily sugar intake will add new impetus for them to do this.
"But, to achieve the dietary changes that the evidence is showing we need to make to improve our health, it's clear many consumers will need to make significant changes to their diet, especially as we are failing to meet current guidelines on decreasing sugar and increasing fibre. This can be supported by government, through education and other incentives, and by the food industry, through empowering consumers with clear labelling and providing alternatives. But ultimately it will be up to consumers to make changes needed."