Cargill launches new instant starch for improved texture in sauces, soups and condiments
Cargill has launched C*PulpTex™ 12931 modified starch – an instant starch solution for tomato-based convenience food applications…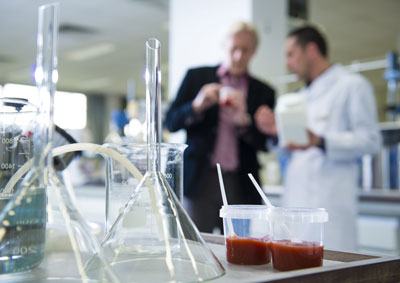 Cargill has launched C*PulpTex™ 12931 modified starch – an instant starch solution for tomato-based convenience food applications.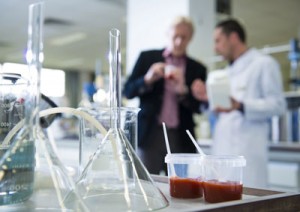 The coarse, roll-dried, cross-linked starch brings added textural properties by delivering pulpiness, whilst maintaining the taste and visual appeal of soups, sauces and condiments.
"As our lifestyles become increasingly fast-paced, more often consumers tend to choose ready-made foods from the refrigerated section. That does not mean, though, that they are willing to compromise on taste," explains Judd Hoffman, starch business manager for Cargill Texturizing Solutions. "Here in Europe, we are also experiencing a return to more traditional taste profiles, enjoying those pulpy textures we associate with home cooked meals. This is why it is important for food manufacturers to differentiate by relying on ingredients that enhance products' texture, enabling innovation and texture exploration."
C*PulpTex™ 12931 modified starch can withstand extended cooking processes
The uniqueness of C*PulpTex™ 12931 modified starch lies in the fact that it is an instant starch solution that can withstand even harsh processing conditions and extended cooking processes. It is a versatile ingredient that helps manufacturers create a wide range of textures, with a good acid, heat and freeze-thaw stability.
"Easy to formulate, it does not require additional hardware investments. Even in demanding processing conditions, whether hot or cold, it delivers and maintains pulpiness and viscosity, whereas other starch solutions commonly found on the market cannot guarantee the same stability and unique texture," explains Laura Goodbrand, food starch product manager at Cargill Texturizing Solutions. "Whilst it has been developed to enhance the texture of tomato-based convenience foods, it can also be applied in bakery fillings, jams, and beverages to achieve optimal body and texture."