Allied Bakeries in category first with launch of Kingsmill Crumpet Thins
Allied Bakeries has launched Kingsmill Crumpet Thins in the UK, capitalising on the growth of both the healthier bakery sector…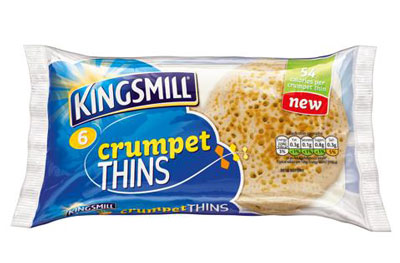 Allied Bakeries has launched Kingsmill Crumpet Thins in the UK.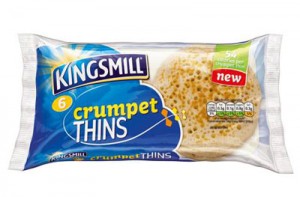 Each thin crumpet contains just 54 calories. The launch aims to capitalise on the growth of both the healthier bakery sector and the growth of Bakery Favourites by providing consumers with a great tasting but thinner version of their favourite bakery products.
Darren Grivvell, Director of Brands at Allied Bakeries says, "Our insight shows us that consumers are looking for lighter eating versions of their favourite foods.  Standard crumpets tend to be eaten at breakfast because they are quite filling so by providing these new Crumpet Thins we hope consumers will find them a great choice to eat at other times of the day when they want a lighter eating experience." 
The UK Crumpet market is worth £88m
The Bakery Favourites segment is growing in value year-on-year, driven by consumers seeking out variety when it comes to breakfast and snacks. Within this, Crumpets remain a popular choice with the market worth £88m.   In addition, the healthier bakery sector has grown 10.6% in the last five years, with thins proving an incredibly popular format – the Sandwich Thins market has grown 66% and is worth £60m.  
Darren Grivvell adds, "Kingsmill continues to provide a range of solutions for all consumer bakery needs and has one of the most diverse ranges available on the market.  We want to build on our success in the Sandwich Thins market and create more options for consumers to enjoy crumpets by making Crumpet Thins just as delicious but a little more permissible."
Kingsmill Crumpet Thins are available now in packs of six at an RSP of 75p.