Food Enterprise Zones to drive rural food revolution in the UK
More than 10,000 new jobs are set to be added to the UK's growing food and farming industry as a network of Food Enterprise Zones takes shape across England…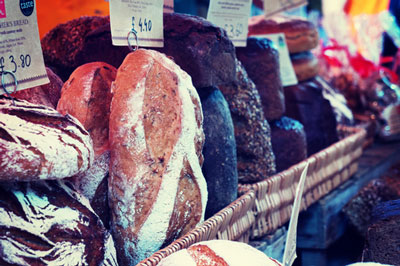 More than 10,000 new jobs are set to be added to the UK's growing food and farming industry as a network of new food hubs takes shape across England with building work expected to begin early next year.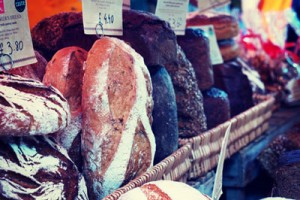 The 17 government-backed Food Enterprise Zones will help drive up tourism, attract investment and add millions to our growing rural economy. Championing celebrated British foods, including the Melton Mowbray pork pie, stilton cheese and Norfolk pork, the hubs have been awarded a share of £830,000 funding to help fast-track the expansion of food and farming businesses in the regions.
Speaking at the first meeting of all 17 Food Enterprise Zones, Environment Secretary Elizabeth Truss said, "Our food and farming industry is an economic powerhouse, now worth more than £100 billion a year and employing one in eight people.
"We want to build on that so food and farming becomes a top destination for high-flying graduates, is as prestigious as medicine, as fun and stimulating as the gaming industry and as cutting-edge as London's Tech City.
"Food Enterprise Zones will unleash food entrepreneurs, bringing together researchers, farmers, manufacturers, distributors and retailers so they can improve productivity and spark new ideas off each other all the way along the supply chain from farm to fork, from lab to lunch."
Three East Anglian Food Enterprise Zones alone are set to create thousands of jobs
Plans for Food Enterprise Zones are well underway, including a new Artisanal Food Village in Cornwall, an agri-food park near Malton in North Yorkshire, and a cluster of local artisan food producers around the River Orwell in Suffolk.
In East Anglia three Food Enterprise Zones alone are set to create thousands of new jobs through expanding existing food businesses and developing new ones. These include Jimmy's Farm, which will be part of the new Orwell Food Cluster in Babergh, along with the Suffolk Food Hall and the East of England Co-operative Society.
Fionagh and Richard Harding of Norton Barton Farm, one of the businesses set to benefit from a new Food Enterprise Zone in Cornwall, said, "We are thrilled to have been chosen for a Food Enterprise Zone; it's particularly good news for Bude and North Cornwall where employment is focused around tourism and agriculture. We hope that we will be able to encourage new entrants into the food industry."
By making it easier for businesses to grow and bringing different parts of the food supply chain together, Food Enterprise Zones will ensure greater collaboration between rural businesses, kick-start local food economies and help people develop new skills.