FrieslandCampina makes progress in improving sustainability in own value chain
Royal FrieslandCampina's Corporate Social Responsiblity (CSR) Report for 2014 shows that it has achieved tangible results with respect to its CSR goals…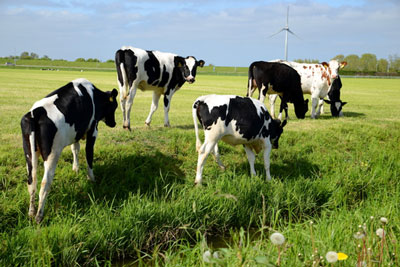 Royal FrieslandCampina has published its Corporate Social Responsiblity (CSR) Report for 2014.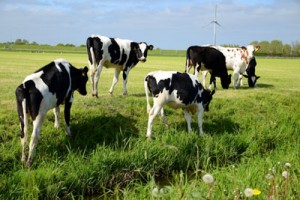 The report demonstrates that the Company has achieved tangible results with respect to the implementation of its CSR goals.
In addition to bringing about specific energy savings and using renewable energy generated by member dairy farmers by means of wind turbines, solar panels and bio-mass, FrieslandCampina took significant steps at the base of the chain. Together with the member dairy farmers, FrieslandCampina developed indicators within the Foqus planet programme that are used to determine a performance-related premium. The aim is to safeguard ongoing improvements in performance in the area of sustainability by member dairy farmers in relation to meadow grazing, biodiversity, animal welfare and the environmental impact of the dairy industry. At the end of 2014 it was also decided to increase the meadow milk premium from 0.50 euro to 1.00 euro per 100 kilograms of milk to encourage meadow grazing.
FrieslandCampina has been making preparations to source sustainable tropical fruit and sugar
The report also shows that all purchased raw materials such as palm oil, soy oil, cocoa and cardboard for the European market were sustainably produced. Moreover, preparations were made for purchasing sustainable tropical fruit and sugar.
Progress was also made in relation to other CSR themes. For example, through the Dairy Development Programme, member dairy farmers and FrieslandCampina employees provided training to 5,440 African and Asian dairy farmers and employees of milk collection centres and cooperatives.
Cees 't Hart, who will step down as Royal FrieslandCampina's CEO on 1 June 2015, commented, "In 2014 our CSR programme became broader and deeper. Our mission, 'Nourishing by nature', is clearly increasing the rate at which FrieslandCampina is safeguarding sustainability and creating added social value. It reflects both the ambition of making a meaningful contribution that is widely shared by our people, for example by supporting and training small farmers in Asia and Africa, and our goal of safeguarding food and nutrient security for a rapidly growing global population. We supply products that contain essential nutrients, such as protein, vitamins and minerals, to millions of people all over the world. Furthermore, the way in which our dairy products are produced is becoming more and more sustainable. Millions of people around the world enjoy our dairy products every day."