Tyson Foods has the recipe for success
Executives from Tyson Foods told investors at the BMO Farm to Market conference that the company is strategically diversified…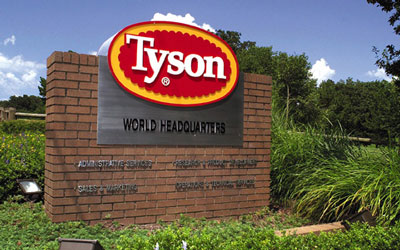 Executives from Tyson Foods told investors at the BMO Farm to Market conference that the company is strategically diversified because it combines branded consumer products, commodity protein production and prepared foods and value-added chicken for the food service industry.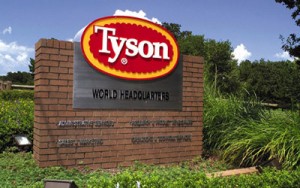 "Tyson Foods is in a preferred position and a unique position," Donnie Smith, president and chief executive officer, said. "We have the protein consumers want to eat, and we have the #1 brands in those categories. We have the research and development expertise and consumer insights behind those #1 brands to keep driving innovation. We have the raw materials to make those innovative products, and we're a food company that's growing."
Tyson Foods' President of retail packaged brands commented on the Company's robust new product pipeline
"Our goal is to deliver top-tier performance in the food industry," said Andy Callahan, president of retail packaged brands. "We have an advantaged portfolio with a preferred position to grow ahead of the competition. Our brand building model has a proven track record of growth, and our new product pipeline is robust."
Tyson Foods is one of the world's largest producers of chicken, beef, pork and prepared foods, supplying customers throughout the United States and approximately 130 countries.
For more information about Tyson Foods, please visit www.tysonfoods.com.