Defra appoints Rear Admiral Tom Karsten as new Chief Executive of Cefas
Defra has appointed Rear Admiral Tom Karsten as the Chief Executive of the Centre for Environment, Fisheries and Aquaculture Science (Cefas)…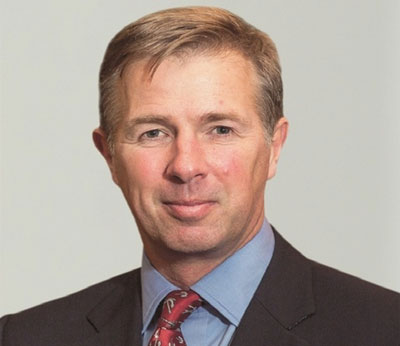 Rear Admiral Tom Karsten
Defra has appointed Rear Admiral Tom Karsten as the Chief Executive of the Centre for Environment, Fisheries and Aquaculture Science (Cefas).
Tom takes up the role, on leaving the Royal Navy, from 7 September 2015.
A world leader in marine science and technology, Cefas collects, manages and interprets data on the aquatic environment, biodiversity and fisheries. Responsibilities of Cefas include ensuring sustainable fisheries management and reform.
Tom has a broad maritime background with command roles in the South Atlantic, Far East, Gulf and Mediterranean. In 2007 he was promoted to Commodore serving as Navy Command's Deputy Commander Operations. This was followed by a year at Oxford University as the Royal Navy's Senior Hudson Fellow researching Arctic geopolitics. In 2010 he was appointed as Commander British Forces Gibraltar, serving on the Rock for two years. Promoted to Rear Admiral in December 2012, he is currently the UK National Hydrographer and Deputy CEO at the UK Hydrographic Office where he leads a wide-ranging international engagement and capacity building programme alongside extensive commercial negotiations for the supply of global hydrographic data.
Appointment will assist in delivering Cefas' strategic growth plans
Tom said, "I am absolutely delighted to be joining Cefas at a key stage in its development. In particular, I am much looking forward to the opportunity to grow Cefas' business both in UK and overseas and to raising its profile as the UK's leading marine science agency."
Betsy Bassis, Director General and Chief Operating Officer at Defra, said, "I am delighted to appoint Tom Karsten as Chief Executive of Cefas. Tom brings with him a wealth of operational and commercial experience that will be critical in delivering Cefas' strategic growth plans. The Cefas Board and I look forward to welcoming Tom in September."
Tom Karsten will replace Mike Waldock as Chief Executive when he retires in June.