TOMRA advances to the final of the United Fresh New Product Awards competition
United Fresh this week announced a record 45 fresh fruit and vegetable innovations as finalists for the United Fresh Produce Association's 2015 New Product Awards…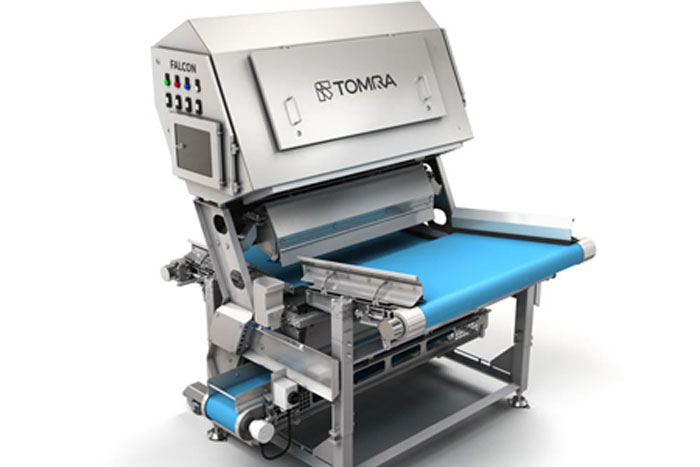 United Fresh this week announced a record 45 fresh fruit and vegetable innovations as finalists for the United Fresh Produce Association's 2015 New Product Awards. This year's finalists will compete in five categories for the title of Best New Products at United Fresh 2015, June 8-10 in Chicago.
TOMRA was nominated as a finalist in the category "Best New Packing/Processing Equipment" for its state-of-the-art pre-sorter for the fresh cut industry, the Falcon.
"New products like these are an essential element of the success of the fresh and fresh-cut produce industry," says Tom Stenzel, United's president and CEO. "Our member companies bring foresight about market trends and emerging technologies, and then apply creative ideas to capitalize on those trends, which contributes to the growth and profitability of our entire industry."
Best New Packing/Processing Equipment
"We're honored to be nominated as a finalist for the New Product Awards, which is a clear indicator of our ever increasing resourcefulness in fresh produce. We're excited to showcase our Falcon pre-sorter at United Fresh 2015 show in Chicago, which continues to be the home for innovation and creativity in the produce business," says Karel Strubbe, Sales Manager Americas and Oceania, at TOMRA Sorting Solutions.
"The Falcon is a cost-effective pre-sorter for the fresh cut industry able to process high volumes of lettuce, such as baby leaves, and can be tailored to our customers' businesses. The sorting machine removes unwanted material brought into the production line from the field such as droppings, rodents, bugs, plastic, wood, soil clumps and stones. With the Falcon most gross defects are removed at an early stage, ensuring that the sorters further down the processing line can work at a higher efficiency rate and can offer a final product with an outstanding quality," says Mr Strubbe.
Public voting process
The New Product Award displays will be located near the United Fresh membership booth, in the rear of the 2200 aisle.
Attendees can vote for TOMRA's Falcon pre-sorter on both days of the show using an electronic voting system. The winner in each category will be determined by total votes received as of 2pm on Wednesday, June 10 and announced the same day at 3pm at the United Fresh membership booth.